Which one thrives BenQ W1070 vs Epson Home Cinema 1060?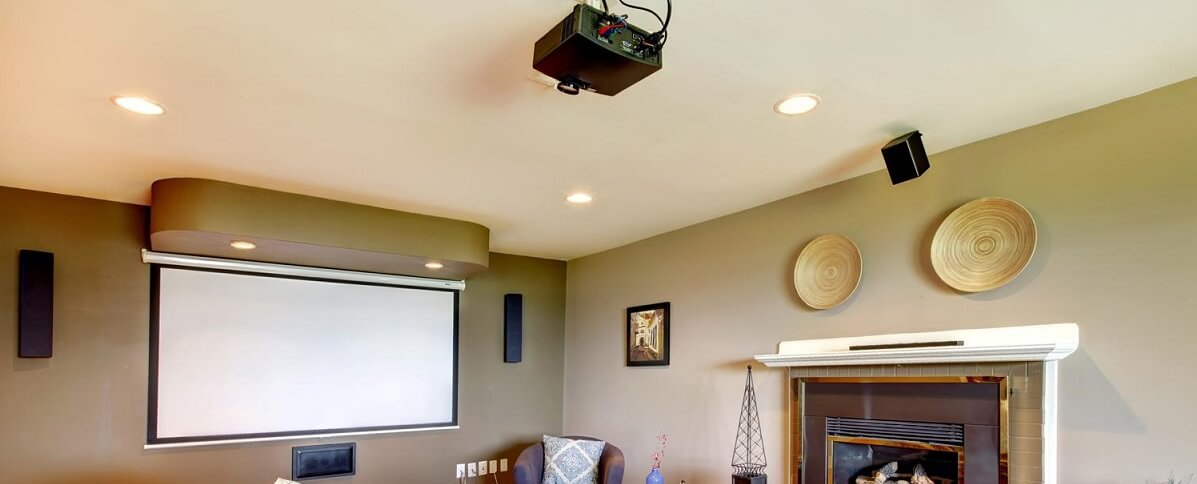 BenQ W1070 – the sharp and clear image with motion issues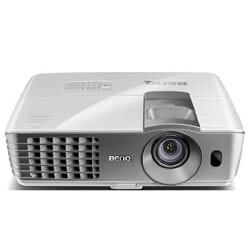 During Epson Home Cinema 1060 vs BenQ W1070 comparison, I've suddenly discovered that BenQ W1070, after 3 minutes without a display source, automatically switches on Eco Blank Mode that massively saves up electric power and prolongs lamp life.
BenQ W1070 PROS:
It includes all possible kinds of connections: two HDMI ports, component video, composite, S-Video, a PC input, so I don't worry about suitable inputs - it has all required ones.
Manual image adjustment via a screw, fortunately, in contrast to many other projectors that I've tested, doesn't distort the image proportions.
Also, front and back adjustments help in case of inappropriate projector's placement so I am not concerned about it.
BenQ W1070 CONS:
I've noticed noise and saturation arousal when I switch on the Brilliant Color mode.
It's common for many even more expensive models, the remote control isn't backlighted, so I am used to missing necessary buttons in the darkness.
I haven't paid attention to it right away but its panels leak with light onto a wall.
A black color is shallow, it's rather grey than black; there is absolutely no shadow detailing in dark scenes.
Epson Home Cinema 1060 – a lightweight and quiet projector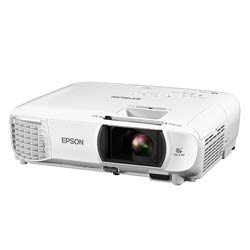 I'd been surprised by a CD manual for Epson Home Cinema 1060 even before I started testing this model, but this old-school style aspect didn't influence my evaluation of its other qualities. For me, it equally combines a proper picture and great portability necessary for my work.
Epson Home Cinema 1060 PROS:
Color accuracy is precise, which is helpful because the color adjustment is limited; the quality is sufficient even when I project onto a textured wall but not on a screen, quality doesn't fade.
It has Wi-Fi, so I use it for streaming videos from my laptop; also, I run one HDMI cable from the projector to my receiver and plug everything into it.
I sit a foot away from the working projector on Eco mode without any disturbance.
Epson Home Cinema 1060 CONS:
The power light and the Wi-Fi blink bright blue unstoppably, which is distracting in a dark room.
The number of HDMI ports is limited – only 2, so, when I plug all my HDMI cables into a TV, I need some sort of a receiver; also, it doesn't include any input cords, only the power one.
The built-in speaker is absolutely useless; you must have an external speaker system even for presentations, not mentioning films watching.
Front angle adjustment is not precise, it doesn't stop where expected, and also, it causes a lens and a picture blocking.
Are you still in need of more details of BenQ W1070 vs Epson Home Cinema 1060?
At the beginning look at Epson Home Cinema 1060 from the BenQ W1070 vs Epson Home Cinema 1060 comparison, it's brighter for 1100 lumens, which is a huge advantage. Meanwhile, if we compare it with BenQ W1070 that has 1.15 - 1.5 throw ratio range, which is shorter than its opponent offers.
In contrast, Epson Home Cinema 1060 has less powerful lamp type for 30 W, while BenQ W1070 has shorter lamp life.
Prior buying one of the projectors from BenQ W1070 vs Epson 1060 comparison, revert your attention to Epson's Home Cinema 1060 that is limited in the number of HDMI ports thus, you need to think about an additional receiver; and BenQ's W1070 Eco Blank Mode that saves electric power massively.
In case you like this review, click on similar ones.