Epson Home Cinema 1060 vs VS250 – Portable High-Quality Projectors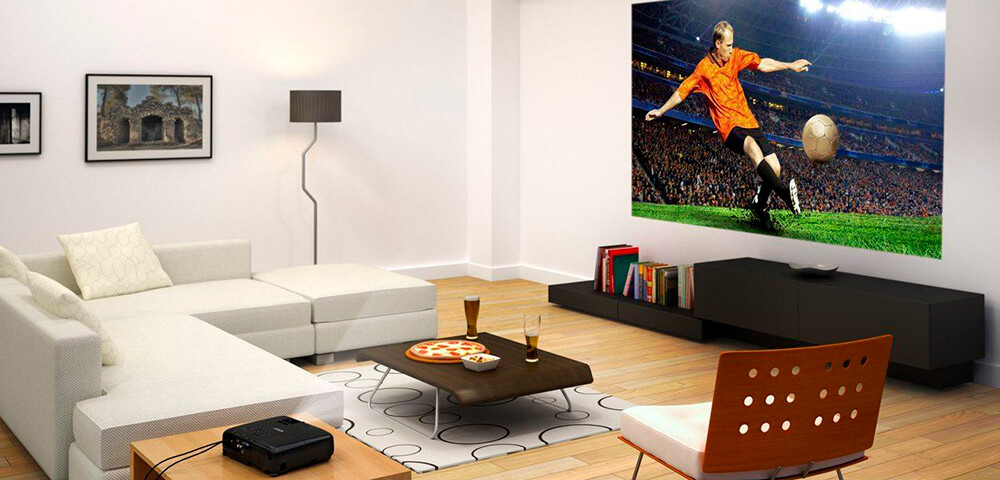 Epson Home Cinema 1060 review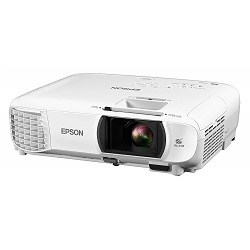 The test Epson Home Cinema 1060 vs VS250 helped make a comparison between Epson's mid-range Home Cinema 1060 and low-cost VS250. First I've noted is Epson Home Cinema 1060's geometric correction to make images square on screens of any shapes (cylindrical or spherical). It has closed captioning to deliver greater accessibility to the content.
Due to its vertical and horizontal correction, you can place it everywhere. One of its 2 HDMI inputs allows connecting other smart devices. The Quick Corner tech permits to make settings of each corner separately to get the square image.
Epson Home Cinema 1060 PROS:
Can read files from a flash drive.
Built-in Wi-Fi to connect mobile devices easily.
Epson Home Cinema 1060 CONS:
No opportunity to connect external sound system.
High input lag makes the unit useless for gaming.
Epson VS250 review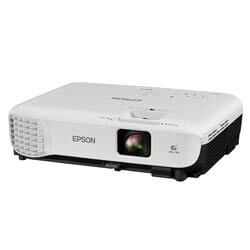 The check of Epson VS250 vs Home Cinema 1060 has revealed that Epson resolution, average clarity, and poor colors that are not enough for home theater systems. Its high brightness and easy connection make the unit completely suitable for classrooms with plenty of ambient light. So, this unit is great for educational purposes – basic slideshow presentations, for example. However, its low SVGA resolution demands rather big letters in texts to make them legible.
This model has the right to become a great part of the home theater system, subject to the installation of extra equipment. For example, no audio out for headphones makes it necessary to hook audio via Blu-ray or DVD player. Then, it is possible to use the projector in conjunction with the laptop.
This projector is easy to adjust and to make the image square in a minute. Its wide zoom range allows watching high-quality picture even if you are too far or too close to the screen. The device has a special leg to adjust the height of the projector and of the image, as a result.
Epson VS250 PROS:
A high-quality building that permits to move it on your own without being afraid of damages.
Epson VS250 CONS:
The fan is not too noisy at first but is getting more annoying while the projector is operating.
Epson Home Cinema 1060 vs VS250 – the Best Brightness
Home Cinema 1060 's higher native resolution (1920 x 1080 versus VS250's 800 x 600) and decent contrast ratio make the picture clear and bright in the room of the different light levels. It has no mouse function to project the image on the desk to operate with it. VS250 has more native brightness to produce bright and clear picture without adjustments, but it is heating very fast in a small room. Good ventilation is required.