Do you dream about a home theater? Choose Epson 1060 vs 3700

Epson Home Cinema 1060 - simple and reliable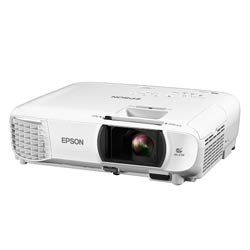 I took for the comparison two models of home theaters – Epson Home Cinema 1060 vs Epson 3700. Model 1060 - is in the middle price range, and therefore didn't overstate requirements, but wanted to get a decent quality at this price. The device is very easy to install: there is an opportunity to attach to the ceiling or put on any bookshelf. Also, it is easy to set up and quickly warmed up, giving a bright quality light. Image verification is the most exciting moment and I was very surprised at the sharpness and contrast of the picture on my wall. It was the same when I opened the blinds and there was daylight in the room.
Pros Epson Home Cinema 1060:
The device is very convenient to adjust, thanks to simple navigation I can regulate the angle, height, focus, and screen size.
It is great for playing games and watching movies at any hour of the day, the image is clear and does not slow down.
Cons Epson Home Cinema 1060:
In dark scenes sometimes there is not enough contrast and details are not so visible.
There is no carrying bag and therefore the projector is used only at home, not worn for presentations.
It heats up and makes a loud noise, so it is better to attach the device to the ceiling.
Epson Home Cinema 3700 - make home screening of movies in 3D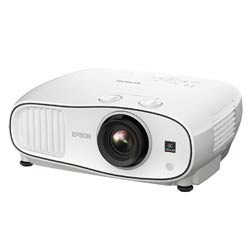 I had tried to objectively compare Epson 3700 vs 1060. Epson Home Cinema 3700 is in the price category - above average. For this price, I got what I expected. Projector installation was not a problem, I fixed it to the ceiling because there is a convenient control panel. I was struck by the image of the projector clear and bright, contrasting even with the presence of daylight and lamplight. This model is suitable for large rooms - this will justify your purchase. A relatively decent sound that can be used standalone without speakers.
Pros Epson Home Cinema 3700:
Universal - suitable for different purposes - watching movies or playing on the console.
A pleasant bonus - the ability to watch a movie in 3D.
A clear and realistic image especially felt during games, show chart or infographics during the presentations.
Cons Epson Home Cinema 3700:
The price, as for me, is too high for this model, although it gives quality and meets expectations.
It makes noise like older models.
And now the thing to give preference to Epson Home Cinema 3700 vs 1060
If so, the compared products have a small difference, but in favor of Epson Home Cinema 1060 I'll point out the cost - it's more profitable and quite successful for such a purchase of a reliable device. This model will not show such a contrast image, and with a heavy load, it is possible to turn off the device. In this case, the 3700 model is more secure. I'll add that for fans who want to experience the full feeling of watching the movie, 3D will help, this is a very attractive bonus in Epson Home Cinema 3700 if you need it.
I think the choice of Epson 3700 and 1060 will affect the willingness to pay more. The devices of one company, and therefore the quality guarantee is almost the same. Think about what you need and make your choice!