Take into consideration these BenQ HT1075 vs BenQ W1070 points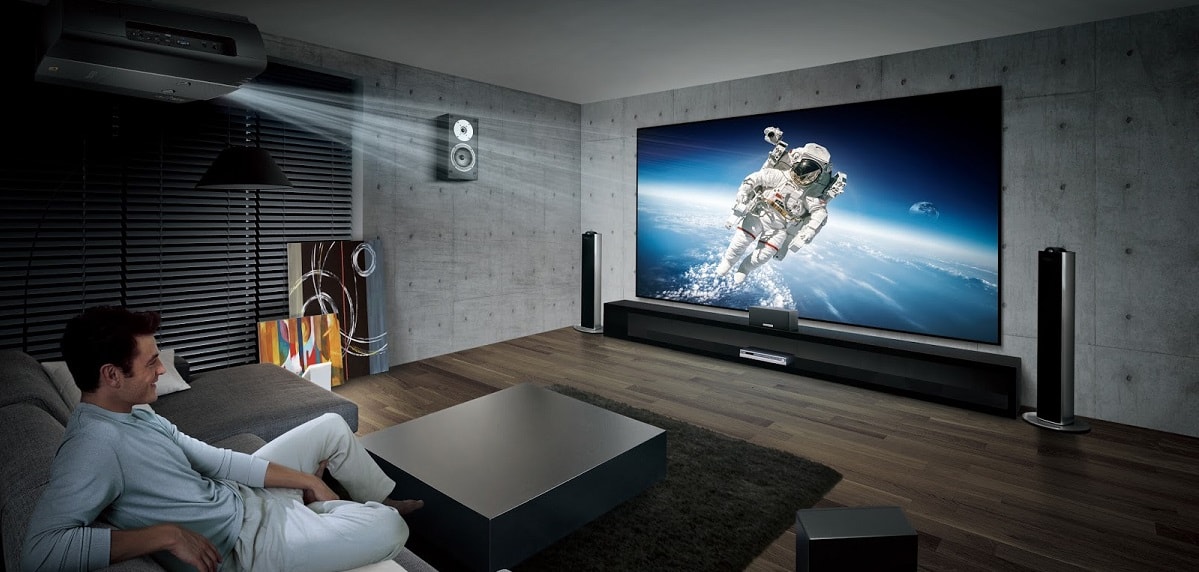 BenQ HT1075 – the incredible picture with good sharpness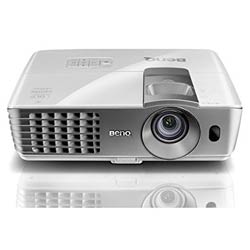 I have found a projector with conveniently laid out control and a clear menu, moreover, there is the profound menu for more picture control. The ability to adjust all sides of the Keystone is fantastic. I've tested it in my room with a 150 max white 1.1 gain screen, and I was sitting 12 m away.
BenQ HT1075 PROS:
In addition to a standard manual focus and 1.3x zoom, it also has a vertical lens shift that moves the picture up and down from the center position by about 5%. It eases the projector positioning.
We have a lot of light in the room, so, in this case, I increase the Contrast to 65 and switch the Color Temp button to "Warm". It completely saves the situation. This setting makes a great not washed-out picture in a daylight.
I've been pleased to find out that it has five different settings based upon distance and angle.
BenQ HT1075 CONS:
It's pity that USB Type A can be used only for charging, but it can't read files from any USB.
I've noticed some jerkiness and obvious noise in a movement in a video where people moving slowly. It didn't stop when I turned noise reduction to max. So, it has visible judder that's inherent in movies filmed at 24 frames per second.
Bright mode has strong yellow-green hue.
BenQ W1070 – a bright picture is worth long setup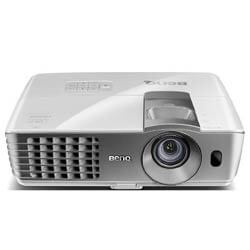 This BenQ W1070 vs BenQ HT1075 comparison I've continued with BenQ W1070 3D testing. 2D and 3D picture colorization and brightness are pretty equally; lack of rainbow effect makes BenQ W1070 the best lower cost DLP 3D projector that I've tested.
BenQ W1070 PROS:
I've connected it with a new optional extra Wireless Full HD Kit that streams uncompressed 1080p 2D or 3D content from my devices to the projector wirelessly within 30 meters coverage; I use it for streaming from one room to another.
I would like to mention 3D glasses that have become lighter and more comfortable.
It has not only a full set of controls for adjusting grayscale but also a full CMS to individually tune each primary and secondary color. I've expected it from an expensive model but not from under $10000 one.
BenQ W1070 CONS:
The menu is complicated, unfortunately, it's impossible to press Enter and see all the modes and pick one. Instead, I have to scroll through them one at a time. Luckily, I need to make a setup only once.
The remote control isn't backlighted and the navigation buttons are spongy, so I fumble as usual in the darkness.
In Dynamic mode, skin tone has a noticeable pinkish tint.
What are the final thoughts about BenQ HT1075 vs BenQ W1070 opposition?
BenQ HT1075 is brighter (2200 vs 2000 lumens) in this BenQ HT1075 vs BenQ W1070 comparison. BenQ W1070 has two composite videos (RCA). BenQ HT1075 is heavier than its counterpart in BenQ W1070 vs HT1075 opposition. BenQ W1070 doesn't have USB (Type A).
Prior making a final decision from BenQ HT1075 vs W1070, think about BenQ's HT1075 Color Temp button that saves the picture during a bright light. BenQ W1070 has pretty the same 2D and 3D brightness level of the picture. If you're looking for more details, check out a chart and my reviews.