An equal rivalry between BenQ W1070 vs Optoma HD26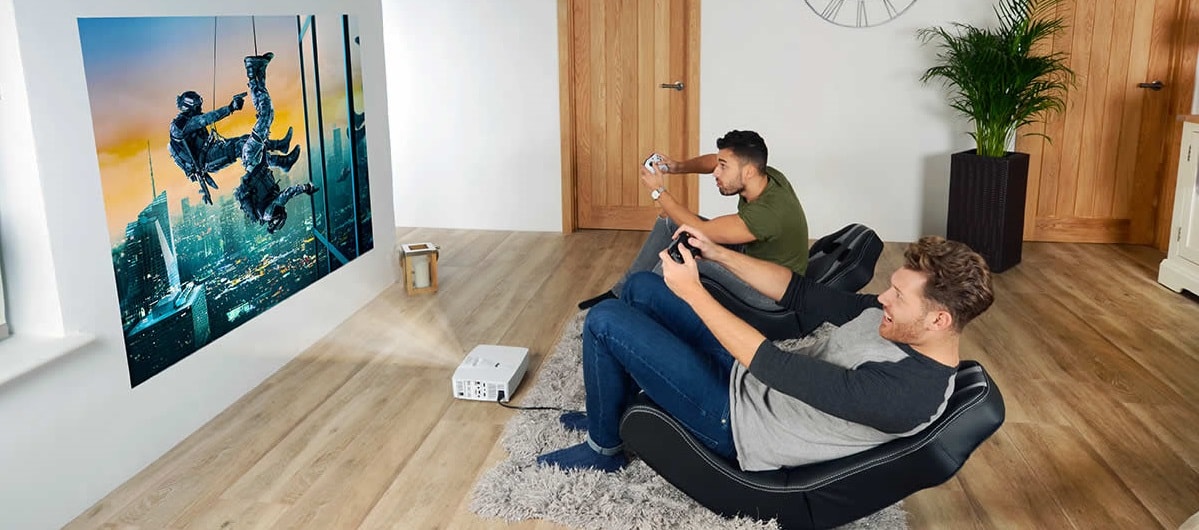 BenQ W1070 – motion could be better but black and white depth is profound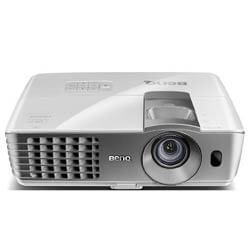 Recently I've decided to compare Optoma HD26 vs BenQ W1070. In the manual, it's said that it's capable to get a 235-inch screen, but on practice, I've discovered that a really huge room is required for such results, unfortunately, I don't have the one.
BenQ W1070 PROS:
In order to enhance lamp life, it automatically switches to Eco Blank Mode after 3 minutes without a display source. It cleverly saves a lamp life and power consumption.
Skin tones are pleasantly natural and it doesn't have bluish hues instead of deep black – for me, it is the first indicator of a good-quality picture.
It has front and back adjustments, so I don't need to be precise in its physical placement; it's able to adjust a picture. Also, the vertical lens shift helps with it. I suppose that all projectors should have it.
BenQ W1070 CONS:
As in most cases, built-in 10-watt speakers are not sufficient at all. Be ready to adjust the sound from a subwoofer or a laptop as I've done.
It has a vertical lens shift, which is an undoubted plus, but screwing annoys me; also, it's sensitive, so it's tough to get it right.
I've noticed that in the darker areas it is not profound in shadow detailing and reproducing natural colors.
Optoma HD26 – a super bright projector even in ECO Mode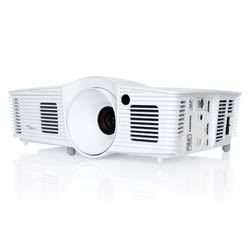 The first thing that I've noted is the keystone that distorts the image and also, cuts off the edges. I still can't get used to it. Via a color wheel calibration it can be changed easily but not to a full extent.
Optoma HD26 PROS:
In a completely lit room or even in broad daylight, the picture is easily seen. Brightness is definitely on a high level!
The contrast ratio elevates images quality even in HD; it makes them smooth, the crisp whites and blacks become sharper.
It has a 3D to 2D conversion mode that has made me utterly astonished: it means that it's possible to watch a 3D movie in 2D because it can remove the extra frames.
It takes only 4 minutes for the picture to appear; it has never had any delays or stumbling.
Optoma HD26 CONS:
Gradation in the contours of the objects is not smooth, even the black levels calibration doesn't save a situation.
A high level of posterization appears, shades change not gradually, especially it's visible in skin tones when I used FiOS as the image source and choose Bright Mode.
It doesn't have all kinds of inputs; I have a couple of analog devices, so it causes some troubles; I still can stream HD videos from my compatible phone due to the MHL support. I would like to choose devices by myself, but not by the inputs.
Results of BenQ W1070 vs Optoma HD26 detailed opposition
On the first hand, BenQ W1070 has more powerful lamp type (240 vs 190 W) in BenQ W1070 vs Optoma HD26 comparison. However, Optoma HD26 has higher brightness (3200 versus 2000 lumens). On the other hand, BenQ W1070 has lower contrast ratio (10000:1 versus 25000:1). Optoma HD26 doesn't have RS232 (DB-9pin).
Before making a final choice, note that shadows are not BenQ's W1070 strong point, there it lacks intensity and depth of the darkness. Also, pay attention to Optoma's HD26 picture issues, it has black and white clips.
Also, you can glance through my other articles on projectors.