BenQ W1070 vs Epson Home Cinema 2045 essential details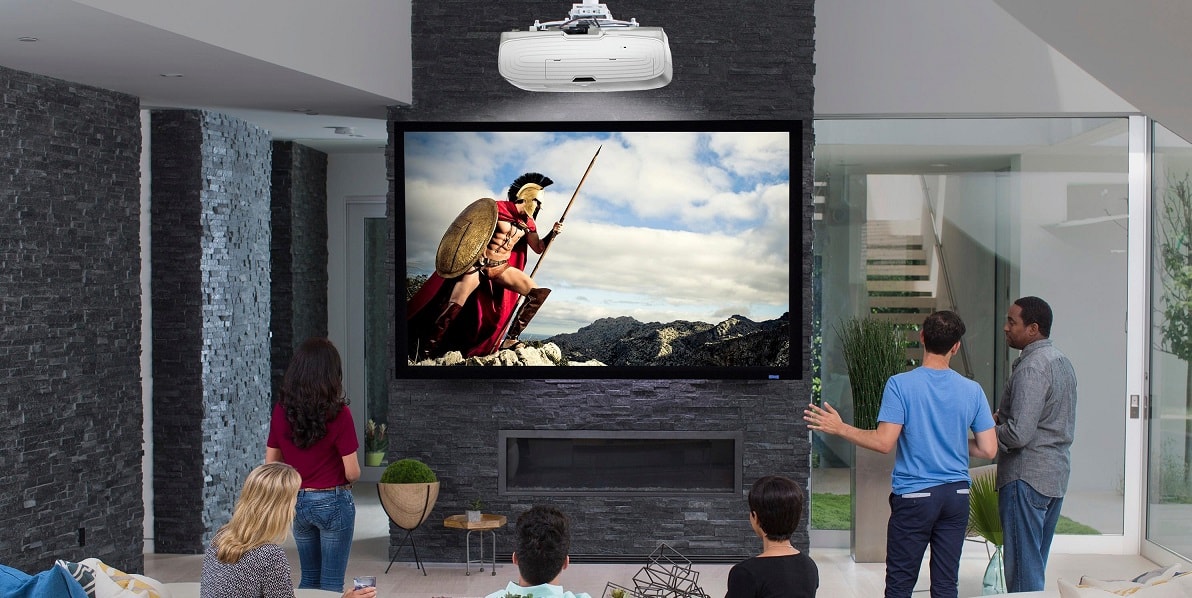 BenQ W1070 – the project with lack of darkness but the abundance of brightness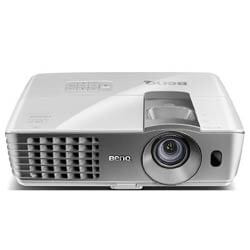 In my recent test of Epson Home Cinema 2045 vs BenQ W1070 projectors, BenQ W1070 has been easy to set-up using the zoom lens and focus ring, however, additionally I would like to have properly dedicated lens shift levers because these ones that require a screwdriver are annoying.
BenQ W1070 PROS:
Finally, the problem with transportability is solved; I don't need any more to move the DVD player or games console to wherever the projector is around the house due to Wireless Full HD Kit that deals in uncompressed 1080p 2D or 3D that works without delays and has strong connection through walls.
The side-panel has keystone correction buttons for an immediate image adjustment.
I don't need to move the projector anywhere due to its front and back adjustments.
BenQ W1070 CONS:
I consider that it has grey but not black areas that are lifeless and shallow; the image is far from ultra-high contrast projectors. In darker areas shadow detailing lacks natural colors.
Though the image is blur-free, I've noticed plenty of horizontal judder during lingering camera pans, which were unpleasant to watch.
The Brilliant Color mode increases saturation as well as the picture noise.
Epson Home Cinema 2045 – too bright projector with calibration flaws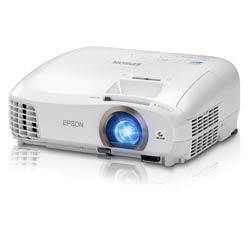 While BenQ W1070 vs Epson 2045 testing I've decided to have more solid sounding than Epson Home Cinema 2045 proposes, so I've adjusted my speaker, fortunately, it has both a stereo RCA analog input and a 3.5mm audio output jack.
Epson Home Cinema 2045 PROS:
I like that automatic vertical keystone correction is turned on by default; when I switch it on and place it on a table, it adjusts the image shape on its own; also, horizontal keystone can be corrected manually via a slider control on its top panel, and both vertical and horizontal − through the setup menu.
The MHL HDMI input eases a life; I'm able to control my Roku streaming stick directly, which makes browsing with my streaming library easy.
I've been surprised to see WiDi wireless streaming feature, which allows me to stream content directly from Miracast and Intel support devices like my Android.
Epson Home Cinema 2045 CONS:
The biggest problem is calibration − brightness and contrast adjustment. This projector is too bright; I've brought down the contrast control to get it about 30 foot-lamberts, which is twice brighter than a typical projector.
It has minor ghosting in difficult fast-moving 3D images.
Lack of lens shift makes the projector's positioning less versatile and it makes me think about its placement, making it convenient not for me but for it.
Do you have all sufficient info about BenQ W1070 vs Epson Home Cinema 2045?
Benefits are first: Epson Home Cinema 2045 has greater brightness for 200 lumens. Meanwhile, BenQ W1070 has more powerful lamp type for 40 W.
Speaking about weak sides, Epson Home Cinema 2045 doesn't have RS232, when BenQ W1070 has shorter lamp life in both modes, especially in Eco – 5000 versus 7500.
Remember before buying one of the projectors BenQ W1070 vs Epson Home Cinema 2045 that BenQ W1070 has not deep black color but images are blur-free and Epson Home Cinema 2045 lacks lens shift.
Click on my similar reviews, if you want to get more info than are given in a chart.