Wacom is one of the leading companies that offer professional solutions for digital artists. You can find their devices in any modern digital production company. There is nothing special about it. Wacom is always ready to satisfy needs of their clients. The company is ready to provide artists with different skills level. You can find products for those who just started creating art and for artists who have years of experience. We need to compare Intuos 3 vs Bamboo and find the device for you.
Bamboo vs intuos3. Round 1. The Bamboo model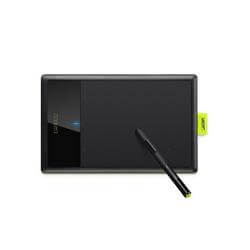 It is a modern looking device with sharp lines that are able to unleash your creative talents. The tablet is a good option if you want to start making digital art.
Pros of Bamboo
The active area is 5.8 x 3.6.
Pressure sensitivity is 1024 levels. It is not as high as professional-level tablets have, but it is an option for amateur artists to get used to such devices.
2540 lpi resolution. Any pen movement will be registered by the tablet.
Multitouch support. You can move, scale, rotate an image. It speeds the process a bit and makes it easier.
133 pps read speed. You will not experience any lagging.
Modern OS support. Win 7 or higher, MacOs 10.5 or higher.
An ergonomic pen-like stylus for left- and right-handed use.
The built-in screen displays important information.
Cons of Bamboo
It is relatively small.
The absence of programmable keys.
No cleaning kits.
No pen holder.
Pressure sensitivity is not very high.
Wacom Bamboo is a good tablet to start with. Of course, it does not have features of professional tablets, but it is still a perfect starting point. It is small and light which makes it very mobile. You can take it with you and create wherever you want. Now, we need to proceed to the next model of the comparison – Intuos 3.
Intuos 3 vs Bamboo comparison. Round 2. Intuos 3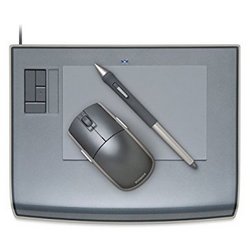 Intuos 3 is quite an old model, but it is still a good option for artists, since it has a lot of features that you may need.
Pros of Intuos 3
6 x 8 in of the active area.
1024 levels of pressure sensitivity. It may be a good starting point.
LPI is 5080. It is quite high and the tablet has good precision, which means all your movements will be registered.
Multitouch support. You can modify an image (scale, rotate, move) in no time.
200 pps read speed is a good amount. You will experience no lagging.
Ergonomic pen for left- and right-handed use.
Can be hooked to a monitor.
8 buttons with functions you need. It facilitates and speeds up the process of drawing.
Pen holder. You will not lose a pen.
Cons of Intuos 3
Low-pressure sensitivity. 1024 may be not enough for particular tasks.
Poor compatibility. The device works with Win XP and MacOS 6.3.15-2.
No built-in screen.
It is quite big and heavy. 16.9 x 24.5 in, 3.09 pounds.
This model was released a long time ago and that is the reason of its cons.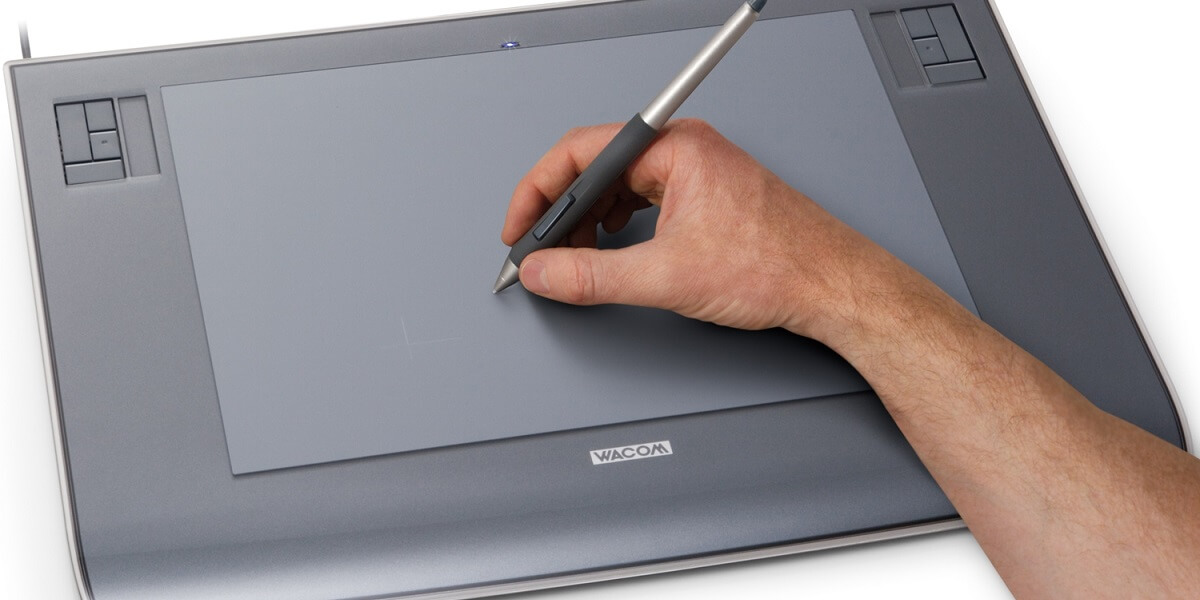 Wacom Intuos3 vs Bamboo. Final round. What is better for you and why?
Intuos 3 was released quite a while ago and that is the reason why you should be careful. You may experience problems due to poor compatibility with modern OS. However, Intuos 3 is a reasonably-priced device that is perfect for those who just started their career of digital artists.
The Bamboo model is quite small but it makes it very mobile and you can take it with you, connect it to a PC and start drawing.
If you are not sure that the models are right for you and you still want to know more about tablets, then you should check other articles where we compare tablets. We are sure you will be able to find the right device for you.