We all like watching films or playing videos games. However, everything that we see in those stunning digital worlds is created by professional artists. Of course, they are very talented people, but there is also the technical side of digital art – hardware. Digital artists use graphics tablets in order to create everything that we see in movies or games. It is a very long and difficult process, and the devices that artists use have to be reliable and precise enough to let artists bring their fantasies to life.
There are many wonderful graphics tablets and Wacom is one of the world-leading companies that offers first-quality solutions for everyone who wants to start creating digital art. Our review will compare two great tablets that can help you become a good digital artist in future.
Wacom Intuos 3 vs Intuos 5. The device for experienced artists
These two models are perfect for people who have some experience with this kind of devices. However, it does not mean that one of these devices can be your first tablet. Both models are reliable and they have all functions that a modern tablet should have in order to create the process of drawing easier and faster. The devices are very precise, so it is like drawing with a pencil.
Intuos 3. A good old tablet that is still able to compete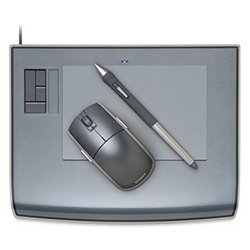 Wacom Intuos 3 is not a modern model. However, it is still able to help you unleash your creative nature. This model has all features that an artist needs. It is reliable and precise enough to deal with different kinds of tasks related to digital art.
Pros of Intuos 3:
The active area is 6 x 8 in.
1024 pressure sensitivity levels. It is enough to get used to tablets.
LPI is 5080. The tablet has good precision, which means all your movements will be registered.
200 pps read speed and you will experience no lagging.
Multitouch. You can modify an image (scale, rotate, move) with your fingers.
An ergonomic pen.
8 buttons with functions you need. It can facilitate and speed up the process of drawing.
A pen holder.
Can be connected to a monitor.
Cons of Intuos 3:
Low-pressure sensitivity. 1024 may be not enough in some cases.
Bad compatibility. It works with Win XP and MacOS 6.3.15-2.
No built-in screen with useful information.
Some people may find it quite large and heavy. 16.9 x 24.5 in, 3.09 pounds.
Of course, this model is quite old and that is the reason for its disadvantages. Nevertheless, it is still a great device that you can use in order to create stunning art.
Wacom Intuos 5. A modern tablet for people who know what they want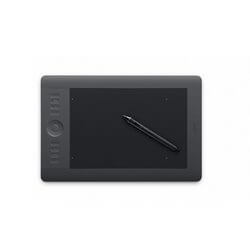 Intuos 5 is a modern tablet. It is a perfect option for people who want a high-class tablet but do not want to buy a professional-grade device. This amazing graphics tablet has stunning features. It is very reliable as well.
Pros of Intuos 5:
The active area is 8.8 x 5.5. That is enough for drawing.
2048 levels of pressure sensitivity make the device very responsible.
5080 lpi resolution. It will catch even the slightest movement of the pen.
200 pps read speed. It makes the process completely lag-free.
Compatible with modern OS.
An ergonomic pen with 8 buttons.
Programmable keys with useful functions.
Multitouch can help you during the process of drawing.
A pen-holder.
Cons of Intuos 5:
You may experience some difficulties with OS compatibility.
No built-in screen.
It is a great option for experienced people. It may be a perfect step before buying a professional device.
Wacom Intuos 3 vs Intuos 5. The perfect device for your creative nature
These two models are great for experienced artists. However, Intuos 3 is quite old and that the reason for poor compatibility with modern OS. Intuos 5 is a modern device but it can be too expensive for people who just want to try creating digital art.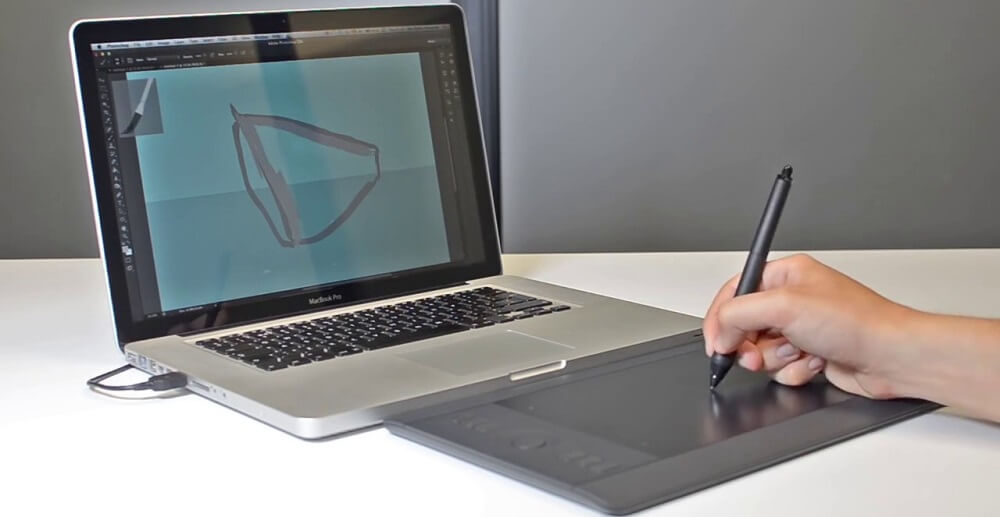 The price difference is $70 (Intuos 5 is more expensive). In any case, both tablets are perfect for people who want to turn their ideas into art. If you want a modern tablet that will have no compatibility problems and you are ready to spend some money on it, then you should choose Intuos 5.
If you need a good old tablet and you want to see if digital art is for you, then consider buying Intuos 3. If you are looking for something else, then please consider checking our other reviews where we compare other models of graphics tablets. We are sure that our articles will be very helpful for you.