Digital artists create stunning images. It would be impossible without professional-level devices, like graphics tablets. There are many good devices to choose from. There are solutions for amateurs and pros who know exactly what they expect. This review will help you.
Wacom Bamboo vs Intuos art. The solution for amateurs who want to become professionals
The models are an option for people who are looking for their first tablet. These are great for novice-middle-level skills artists. Wacom offers reliable solutions for every category of artists. The devices have all functions that an artist may need.
Wacom Bamboo vs Intuos art. Bamboo as your first tablet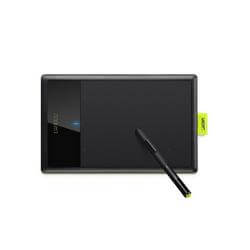 This model is a great solution for clients who look for a nice device with a very good price. The device is ready to offer many functions that you may need to create stunning digital art.
Pros of Bamboo
The 5.8 x 3.6 in active area. The area will let you turn your fantasies into reality.
1024 pressure sensitivity levels. The amount is enough for you to start getting used to such devices.
2540 lpi resolution makes the tablet very precise in terms of catching your movements.
Multitouch facilitates the process of drawing since you can modify an image with your fingers.
133 pps read speed excludes any lagging.
Modern OS support.
An ergonomic stylus.
A built-in screen.
Lightweight and small, therefore the device is mobile.
Cons of Bamboo
The active area may be not enough.
Pressure sensitivity may be not sufficient for certain artists.
Cannot be connected to a monitor.
No programmable keys.
It is a perfect option who needs a small first tablet without paying too much.
Wacom Bamboo vs Art. Start making some stunning art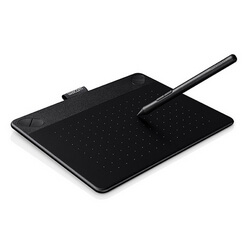 Intuos Art is a modern device with an attractive design that is able to help you create some stunning images. It is a perfect option for people who look for a reliable tablet with useful features.
Pros of Intuos Art
Two sizes available: middle and small.
Small is 6.0 x 3.7 in and Middle is 8.5 x 5.3 in.
4 programmable keys facilitate the process of drawing.
Multitouch. You can move, rotate and scale an image.
2048 pressure level. The device registers all changes and it makes the device very responsive.
2540 lpi resolution registers even the slightest movement.
133 pps reading speed. You will experience no lags at all.
Modern OS support.
Available in blue-mint and black colors.
An ergonomic stylus pen.
Cons of Intuos Art
No built-in screen.
No pen holder.
It is an impeccable solution. Moreover, Wacom offers bonus codes that will let you download special software that you may need to start drawing.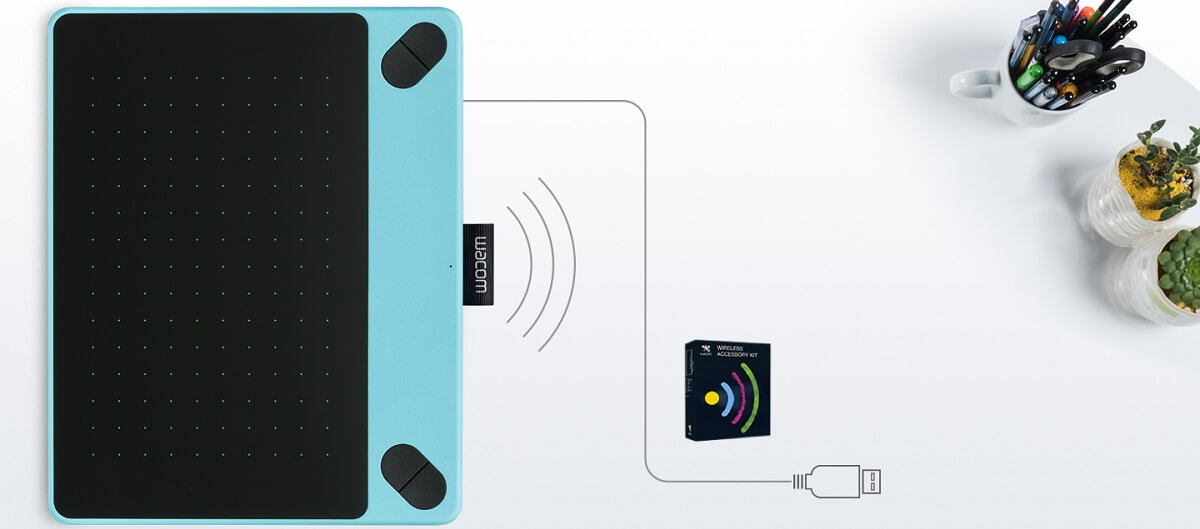 Wacom Intuos Art vs Bamboo. What will be perfect for you
It is not difficult to choose between these two models. It depends on your skills. If you want to try or you look for the very first tablet, then you should consider Bamboo. If you are sure that digital art is something you will do in future, then Intuos Art will be perfect for you. Both models are reasonably priced. If you still have questions or you did not find the device that meets your demands, then consider checking our other reviews and comparisons.