Wacom Bamboo CTH-470: Basic Drawing Tablet With an Ergonomic Stylus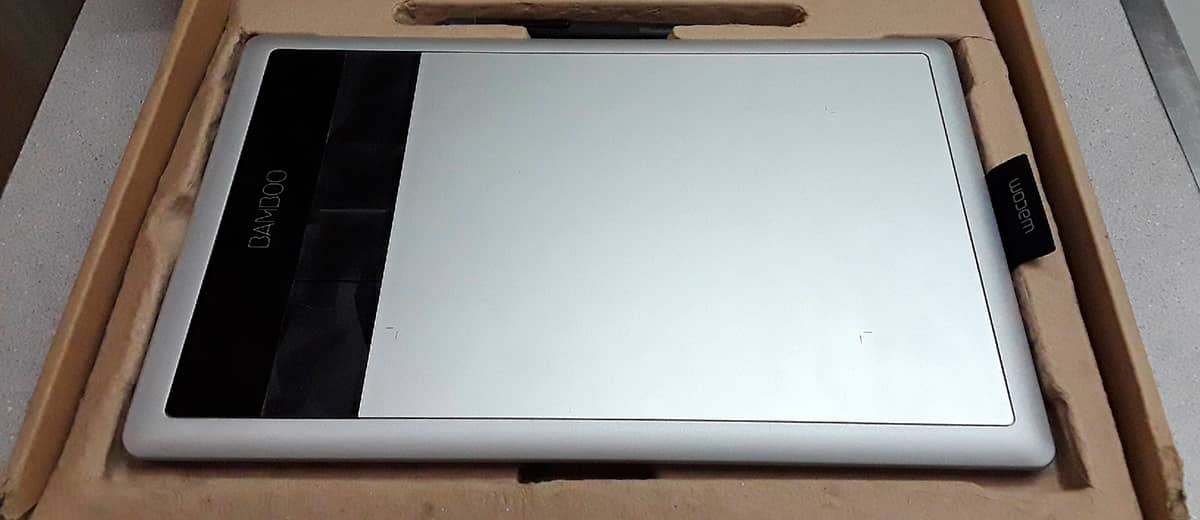 Meet the Wacom Bamboo CTH-470, a portable drawing tablet that can be a great help in getting started in graphic design. It is a basic device that is destined to be your personal assistant when it comes to working in Photoshop, doing simple sketches, and practicing other types of digital art. This tablet ships with an ergonomic pen-like stylus. It is equally comfortable for right and left-handed users. A standard bundle includes a tablet, a USB cable, a stylus, and a CD containing installation software.
Setup
To begin working with the Bamboo CTH-470, simply unpack it, turn on your computer, connect it to the tablet via the USB cable, and install the Bamboo CTH-470 driver from the included CD. After that, you can start working right away.
Moreover, if you register your device on Wacom's official website, you will receive free software such as Adobe Photoshop Elements, AutoDesk Sketchbook Express, and others. Sounds great, doesn't it?
The process of unbundling and installing the necessary software to begin using the tablet is as simple as possible, so it can be easily rated at 10/10.
Features
The tablet comes with a wireless pen-like stylus that allows you to take notes or draw sketches just like you would on paper. Rather convenient and highly digital at the same time!
Moreover, the Bamboo CTH-470 pen is quite precise — the pressure sensitivity of a nib is 1024 levels. You can easily select the appropriate line thickness by applying more or less pressure. The pen-like stylus has 4 buttons on it and can be a handy substitution for a computer mouse. For example, the rocker button near the nib can be used to perform a right-click. The stylus can be placed and fixed on the top edge of the tablet, which is also very convenient.
The CTH-470 supports multitouch technology, read speed is 133 pps, and resolution is 2540 lpi.
I estimate it at 10/10 for having more than enough features for a basic drawing tablet.
Design
The CTH-470 is mostly made of plastic and weighs only 0.53 pounds — take it with you on a trip or to the classes. Moreover, this black tablet with light green areas looks really nice and stylish.
The device's active area is 5.8 x 3.6 inches, which may seem too small to experienced designers. Moreover, sometimes you can mis-tap the pen on the non-sensitive space near the tablet's edge. Because of that point, the tablet's design estimation is 8/10.
Conclusion
This tablet is an astonishing combination of digital features and a reasonable price. For a beginner, there is nothing like this handy, user-friendly tablet. The simplicity of usage, together with the set of functions, make the Wacom Bamboo Tablet CTH-470 a perfect device for those who want to start creating digital art.