Right solution - Wacom Intuos Draw vs Wacom Intuos Pro?

Wacom Intuos Draw – a perfect device for the amateurs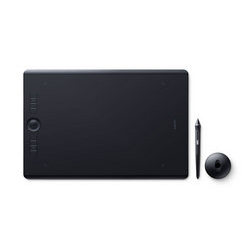 I started my testing of small drawing tablet Wacom Intuos Draw with the installation of the drivers that was painless. The device connects to Windows 7 and later as well as Mac 10.8.5 and above via the USB cable. My hand had acclimated to the well-designed pen faster than ever, the pressure sensitivity seemed to be very neat.
Wacom Intuos Draw PROS:
I was surprised, the pen doesn't need the battery at all. I find it perfect though it is interesting how it works for so long.
The eraser end is of a high quality and isn't fast-wearing. There is also a convenient place to store it.
I find the buttons well placed.
Wacom Intuos Draw CONS:
The small pen could cramp your fingers after long use.
The cheap pen holder seems to be absolutely unreliable.
Wacom Intuos Pro – the best choice ever?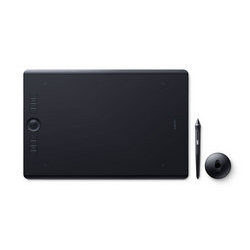 Testing Wacom Intuos Pro for the first time it was quite easy to understand that the multi-touch function could speed my workflow rather well. I like the extra slim design of Wacom Intuos Pro, its premium stuffs in comparison to the earlier tablets. Intuos Pro connects to both PC and Mac without possible problems that allowed me to start work in the software of my choice. The texture of the device is a little bit toothy/matte, but I find it's OK.
Wacom Intuos Pro PROS:
A nice touch feature that I used for web browsing. I don't need a physical button on the device at all.
A great variety of nibs are included to the device. I don't need to spend money to buy the extra one.
Pen pressure and the overall working feel are perfect.
Wacom Intuos CONS:
I find the buttons on the device quite needless. Sometimes they nerve me when I want to lay my hand there.
The quality of the nibs is rather weak. They wear down too quickly that's why I replaced some of them at once.
Wacom Intuos Draw vs Intuos Pro - a final decision
After I have tested both devices I suggest you a short comparison chart to make your final decision more clear.
The key point that I liked in Wacom Intuos Draw that there is a USB cable and one could opt for the color of the tablet. If you compare this color option of the device in Wacom Intuos Pro, it is absent. The biggest fault of Wacom Intuos Draw, in my opinion, is the absence of multi-touch function. Wacom Intuos Pro provides this one.
Speaking about the resolution of Wacom Intuos Pro, it is great! I think 5080 lpi doesn't need to be discussed. Wacom Intuos Draw has only 2540 lpi. That is too less. The bigger size of Wacom Intuos Pro vs Intuos Draw is not always comfortable. The last one is smaller and portable.
Thinking about one device versus another, point out the most essential options for you as color, USB cable or active surface by choosing Wacom Intuos Pro vs Wacom Intuos Draw.