Modern tablets are reliable and precise enough, but it is quite difficult to find the best one for you without wasting your money. Check our review that will help a lot.
Wacom Intuos Pro vs Cintiq. The review of two devices for professionals
The company releases reasonably priced graphics tablets for amateurs as well as mid- and top-level tools for artists, who want to create an amazing art. A pro-level tablet catches every movement of your hand without any lagging. Moreover, it registers pressure to make it feel like you draw with a pencil. We will compare two great tablets. Both will perfectly suit for skilled artists.
Wacom Intuos Pro vs Cintiq 13HD. The Pro model for artists who know what they want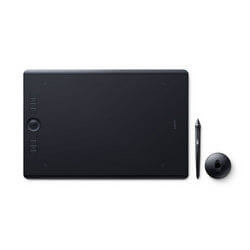 The Pro model is a very good option for people with strong drawing skills. It is a great option for any task that is related to an digital art.
Pros of Intuos Pro
The active area is 8.7 x 5.8 in.
8192 pressure sensitivity catches even the slightest changing of pressure.
5080 lpi makes it very precision.
Multitouch support facilitates the process of creating nice images.
133 pps read speed excludes any lagging.
Modern OS support.
An ergonomic pen.
Can be connected to a monitor.
8 keys with the necessary functions.
Programmable keys.
Can be connected via USB or Bluetooth.
Lithium-ion battery.
A pen holder.
Cons of Intuos Pro
No built-in screen with important information.
No cleaning kits.
The active area may be not enough for certain tasks.
Overall, it is a very good solution for people with mid- and top-level skills who are not ready for a professional device like Cintiq yet.
Wacom Cintiq vs Intuos Pro. The model for professionals – Cintiq
It is the most popular model among professional digital artists. The model has a reputation of a reliable device with all functions that a person may need. Let us look closer on it.
Pros of Cintiq
The active area 19.5 x 11.5 in.
2048 pressure sensitivity levels make the device very precise in terms of catching your pressure.
5080 lpi resolution. All your movements will be caught.
Multitouch makes the process of drawing easy, since you can scale, move or rotate an image with your fingers.
133 pps read speed is enough to avoid any lagging.
Works with modern OS.
An ergonomic pen-like stylus.
Built-in screen facilitates the process.
16 buttons with all functions that you may need.
Programmable keys.
A pen holder.
Cons of Cintiq
It is quite big and relatively heavy, which makes it immobile.
It cannot be connected to a monitor.
No cleaning kits.
It is a perfect option for pro digital artists.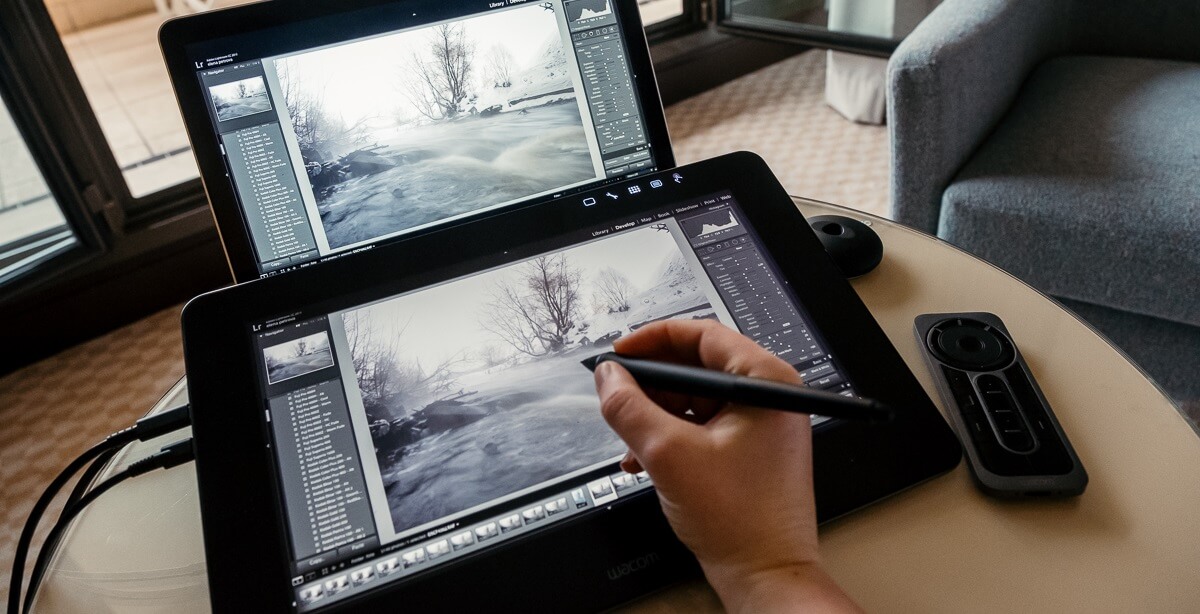 Wacom Intuos Pro vs Cintiq. Which one to choose from the top-tier competitors
Both tablets are super good and reliable. However, they are in different classes. Intuos Pro is an option for those who are not ready to spend their money on a device, like Cintiq.
It is necessary to mention that the price difference is about $200-220. Therefore, if you are an artist and digital art is right what you want to do and you are ready to spend some money on a tablet, then stick with Cintiq.
If you are just a skilled artist, who needs a good solution then you should choose Pro. Please check our other reviews that will help you. We compare different range of tablets, from beginner to professional levels.