Main issues of BenQ HT3050 vs BenQ W1070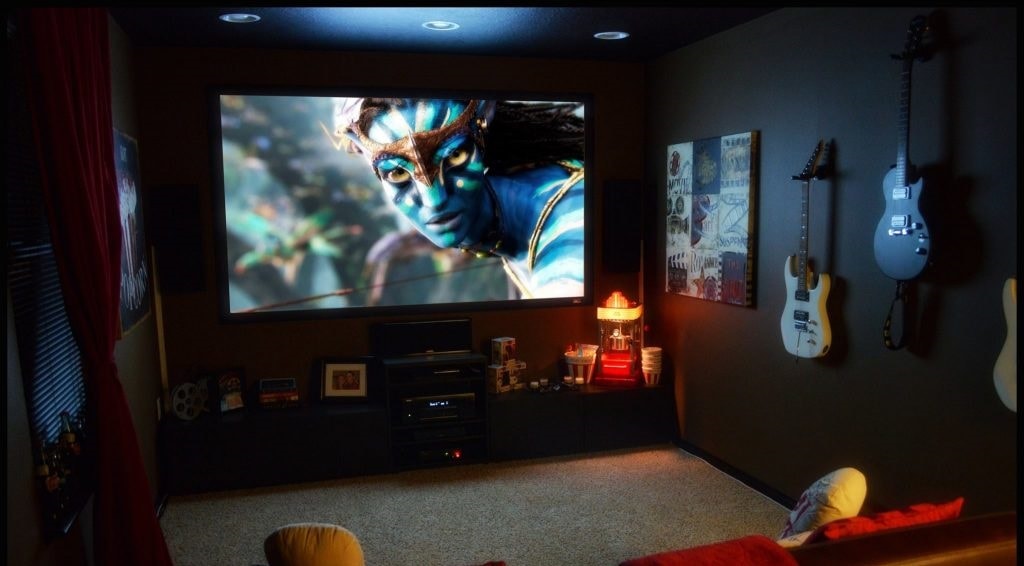 BenQ HT3050 – a projector with an outstanding sound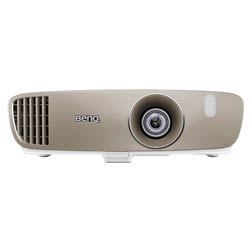 I've come up with the idea to compare BenQ HT3050 vs BenQ W1070 projectors and I was straightly blown away by BenQ's HT3050 stereo sound that is so uncommon for built-in projectors' speakers.
BenQ HT3050 PROS:
I was curious to try its capacities for a screen back projecting and it outstripped my expectations, it can do it; I think I will use it for the holiday window illumination.
Cinematic Color Rec. 709 picture quality is great; no color calibration needed. It's capable of precisely reproducing the authentic Cinematic colors as they were intended.
It has a faster color wheel than most DLP models, thus this 6X color wheel causes less rainbow effect. For those, who are sensible for it BenQ HT3050 is a definite winner of BenQ W1070 vs HT3050 rivalry.
BenQ HT3050 CONS:
The setup process is overcomplicated and tangled; all info is divided between the remote control and the settings, so I have to switch back and forth to make this jigsaw-puzzle.
It doesn't have a built-in tuner for a TV, so I can't connect a cable straight to the projector.
I'd like to have one projector for both work and home, but this one is heavy so I can't carry it around.
BenQ W1070 – deep black and striking white colors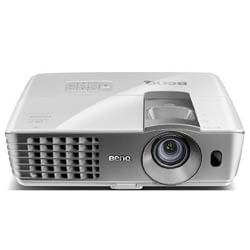 The first thing that I've faced in BenQ W1070 vs BenQ HT3050 comparison were BenQ's W1070 modes. Dynamic mode is bright and green; Standard mode has a slightly colder color temperature; Cinema mode has better color balance.
BenQ W1070 PROS:
For me, skin tones and noise are among key image quality factors: skin tone comes close to natural; black areas are not bluish; it doesn't require a noisy iris.
I have discovered that it can be connected with a new optional extra Wireless Full HD Kit that is able to stream wirelessly up to 30 m uncompressed 1080p 2D or 3D videos from my devices straight to the projector. So, I've tried it for streaming YouTube videos from another room.
Due to various ports, I run satellite, PS3, and computer through this projector from a receiver piping out one HDMI cable to it.
BenQ W1070 CONS:
There is no vertical keystone, so in order to shift the projector I have to screw it under a cover on the top, but still, these adjustments are limited. I have to keep it exactly in front of the screen; I can't place it on a side table.
Light leaks through the projector from the front and the sides, it doesn't influence the picture quality, but it looks like it has been done out of cheap materials.
As in the majority of projectors, these built-in speakers are not sufficient, so, don't rely on them; I connect it sometimes to my laptop or a subwoofer in case of proper movie watching evening.
Finally we have BenQ HT3050 vs BenQ W1070 conclusion
In BenQ HT3050 vs W1070 opposition, BenQ's HT3050 contrast ratio is more powerful. BenQ W1070 is lighter in comparison to BenQ HT3050. In contrast, BenQ HT3050 has a single RCA, while BenQ W1070 has less HDMI (3 versus 2).
Before your final decision, note that BenQ HT3050 has big lag time − 50 ms, if you're looking for a gamers' projector, this one isn't for you. BenQ W1070 has light leakage that doesn't influence the video quality but looks flimsy.
If you're prone to further research, devote time to more of my reviews.