Optoma HD29Darbee vs ViewSonic PJD7828HDL - reliable projectors

Optoma HD29Darbee - watch Full HD videos at home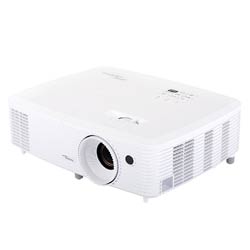 Having had a possibility to test two projectors - Optoma HD29Darbee vs ViewSonic PJD7828HDL, I discovered interesting pros and cons of these gadgets. Read this comparison in order to choose the best one.
If you want to watch 3D blockbusters, there is no need to go to the cinema because you can have your own 3D cinema at home. Optoma also has a remote control, that's why you can minimize activity at all. The developers also added stereo dynamics, that's why sounds are smooth and without any background noises.
Pros Optoma HD29Darbee:
This projector can show Full HD quality. It is really impressive that there is no need to buy an expensive 4K TV to enjoy high-resolution at home.
Cons Optoma HD29Darbee:
Even despite the fact that the lamp life is 5000 hours, the eco-mode can increase the productivity only up to 8000 hours.
ViewSonic PJD7828HDL - enjoy enhanced sound quality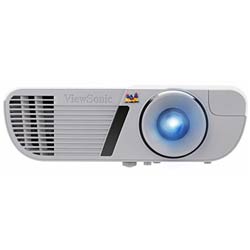 As for Optoma's competitor - ViewSonic PJD7828HDL, I should admit that this device is reliable as well. The speaker power is great (10W) and there is no need to use additional dynamics. ViewSonic is compatible with all popular video formats except 3D. I was also impressed because the weight of this gadget is only 4.6 pounds, that's why you can bring it to school or your office from time to time, for example.
Pros ViewSonic PJD7828HDL:
It is compatible with many laptops, tablets and so on, that's why ViewSonic has several HDMI ports, Mini Jack and so on.
Cons ViewSonic PJD7828HDL:
The sound type is mono, that's why it is still pure but not ideal.
ViewSonic PJD7828HDL vs Optoma HD29: what is the best projector?
It's really difficult to compare these gadgets and choose the best one because both of them have unique pros and cons. In general, Optoma ensures the highest picture quality and maintains 3D format, but the lamp quality is not really great and the developers didn't add several important ports to make their device universal. Nevertheless, ViewSonic is lighter, more reliable and compatible with other gadgets, but it doesn't maintain 3D regime.
If you keen on 3D movies and great sound quality because you would like to create your own cinema at home, Optoma HD29 is probably better, in this instance. However, if you do not worry about that at all and you are looking for a reliable projector, which will be in a working condition in the near years, ViewSonic is your ideal alternative.