How different are ViewSonic PJD7820HD vs Sony VPLHW45ES?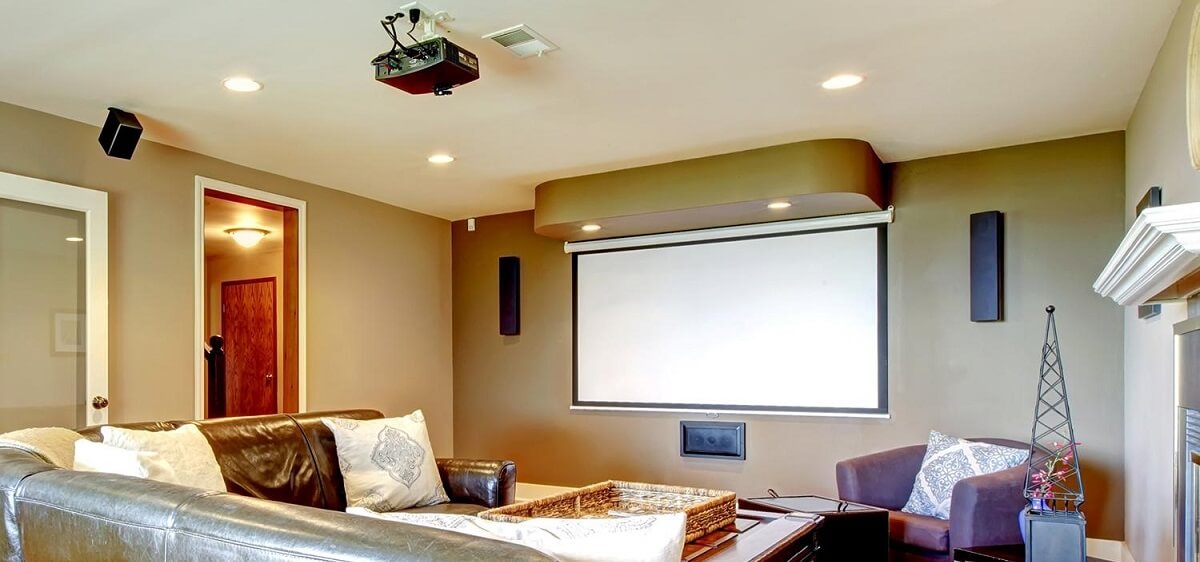 ViewSonic PJD7820HD – a portable projector with weak speakers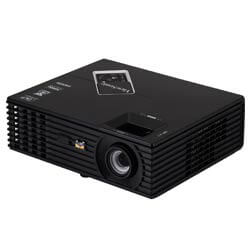 I don't move it far but for those for whom it's necessary, it will be convenient due to its lightweight and a carry case that comes with.
ViewSonic PJD7820HD PROS:
Brightness goes out of the question. It works great regardless of natural or artificial light. It's enough to be suitable for the largest room and handle even 10-foot screens without quality losing.
I didn't manage to place it on the same level with a screen, so a 1.3x manual optical zoom came in handy as well as keystone correction (which is up to 40 degrees). In general, it looks very adjustable to the position due to these functions.
Two computer inputs and a monitor out make this exceptionally capable for a business portable projector.
ViewSonic PJD7820HD CONS:
I didn't expect it to be so noisy. For a presentation in an office it could be suitable but at home, it bothers. Eco mode saves the situation but not completely.
Limited audio power from a 2W speakers system that is nearly useless definitely needs to be replaced.
An image the top and the bottom have been cut off when I pared the projector with my MacBook that offered a few display resolutions over HDMI. I'm not sure what has been a reason, but the picture, that needed to be adjusted additionally, appeared.
Sony VPLHW45ES – a stylish device with a good lighting control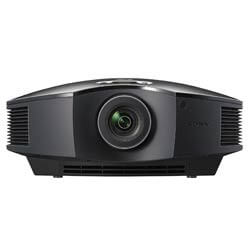 Color brightness and accuracy impressed me right out of the box even without any calibration. Also, when I started to test it more attentively I noticed a profound remote control with a good range and layout – it was helpful.
Sony VPLHW45ES PROS:
I haven't made any adjustments because motion handling is smooth by itself. If I turn Reality Creation on level 20, screen details are sharp and crisp.
It is able to be adjusted using vertical and horizontal controls, so keystone adjustment isn't in need. Lots of lens shift and a manual 1.6:1 zoom lens provide a lot of placement flexibility.
Contrast and black level are way better than in other models. I have noticed shadows and hues that I haven't seen before.
Sony VPLHW45ES CONS:
I guess 3D could be brighter; I have tested projectors that didn't have any difference in 2D and 3D pictures but this one looks faded.
A bit too much image noise adds hardness to skin tones on face close-ups when Reality Creation is engaged, especially if pushed above default setting.
It's not a flaw but a general note – it could be an audio projector too; it doesn't have an audio signal at such price, so it's definitely not a bargain.
Have you decided yet Sony VPLHW45ES vs ViewSonic PJD7820HD?
Then compare your choice to other models from my reviews full of chart figures and testing results.
In case you need a 3D projector among Sony VPLHW45ES vs ViewSonic PJD7820HD it will be the first one, but note that in comparison to other 3D models its colors saturation is not the best one at such a high price. Also, glasses are not included (Sony TDG-BT500A are recommended).
Choosing ViewSonic PJD7820HD, note that speakers are useless at all, so be ready for an additional purchase.
ViewSonic PJD7820HD vs Sony VPLHW45ES comparison demonstrates that their projection systems differ – DLP versus SXRD – the last one is much better because it's reflective, but block light with liquid crystal. However, ViewSonic PJD7820HD is four times lighter.
In contrast, Sony VPLHW45ES could have an audio, while ViewSonic PJD7820HD could have 3D and one more HDMI.