BenQ HT2150ST vs Optoma GT1080Darbee: best for gamers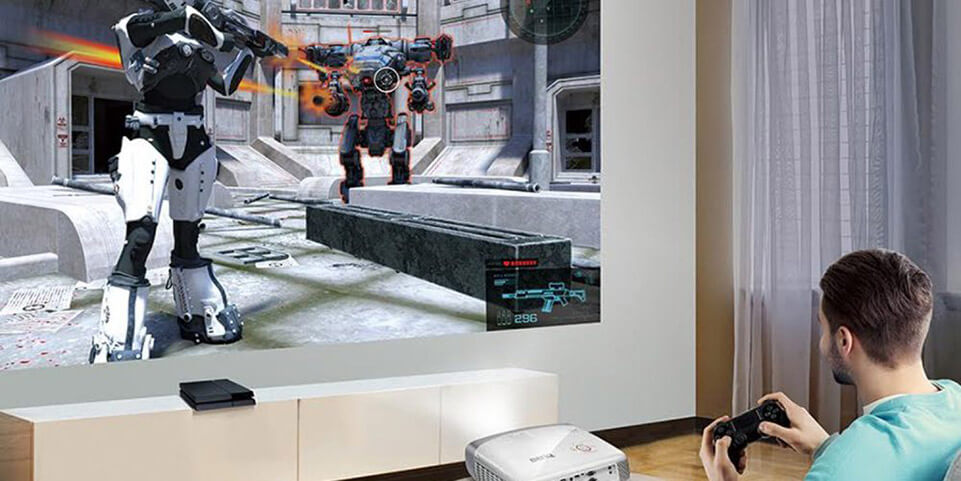 Optoma GT1080Darbee review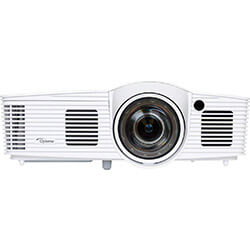 The projector has multiple modes, including one specifically for gaming. In all of the modes, the picture is super bright and crisp (thanks to Darbee enhancement features). With 16ms of latency, this isn't as fast as a gaming monitor but definitely one of the fastest projectors/tv setups for gaming. It adjusts automatically. Even if you mess with the other settings in the menu screen, it takes a maximum of 20 minutes.
PROS:
Multiple mode for gaming, cinema etc.
Special gaming mode which will replace your game monitor for a computer or console.
Easy to set up and very fast.
CONS:
Noticed some visual noise in some darker tones and some skin tones. There is no noise-reduction feature on this projector.
BenQ HT2150ST review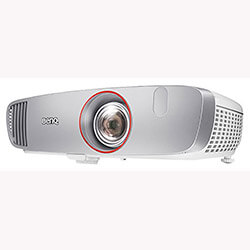 The image quality of BenQ has amazing colors thanks to the RGB color wheel. It also has great sharpness and clarity. The fan is not terribly loud. Remote functions well and the unit is responsive to it. Easily mounts to ceiling with a bracket (purchased separately). The sound from the built-in speaker is average for a projector. As long as you don't care much about how good it sounds, it gets plenty loud enough. Great for home theater and gaming with no noticeable lag.
PROS:
Great color and excellent picture quality with Full HD and 2200 lumens brightness.
The Built-in two 10W speakers with BenQ Cinema Master Audio .
Superior short throw projection up to 100".
The HT2150ST's 16.67ms low input lag and microsecond DMD that response time ensures an ultra-smooth experience.
CONS:
The black color level could be better to bring the picture quality closer to the TV.
Optoma GT1080Darbee vs BenQ HT2150ST comparison
If we compare these two projectors Optoma GT1080Darbee vs BenQ HT2150ST, the first one is the obvious choice for gamers. Even the presence of some noise does not hurt Optoma GT1080 Darbee was the best projector for gamers due to special gaming mode and an improved image in action scenes. BenQ HT2150ST is not inferior and can to turn your wall into a 100-inch game monitor and even surprise you with the sound from two 10-watt speakers. Basically, it is a very good device, but the color reproduction could be better.