A detailed comparison of BenQ HT2050 vs Optoma HD141X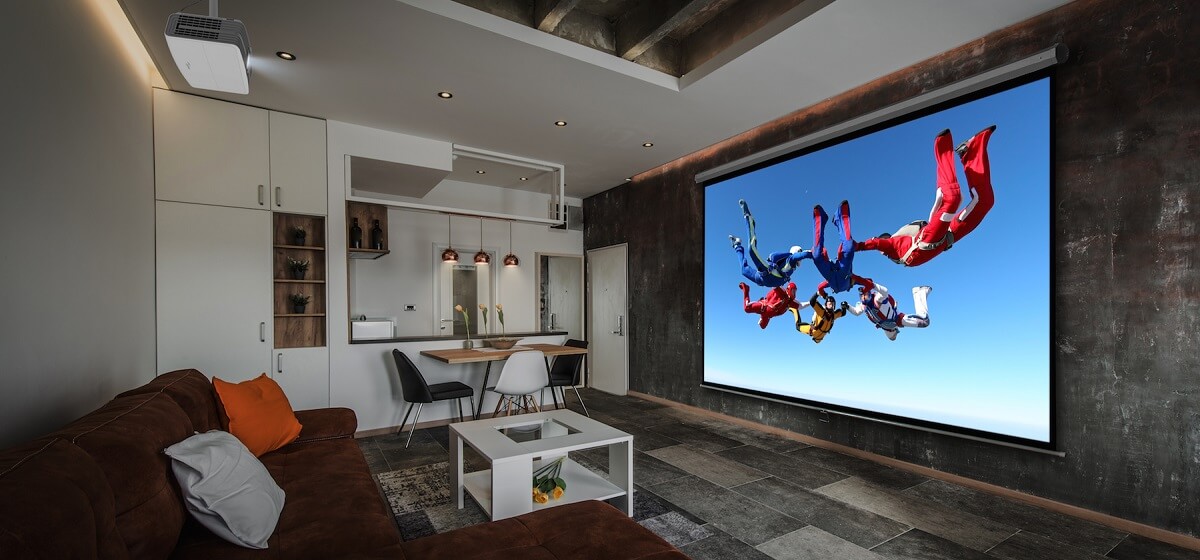 BenQ HT2050 – a projector with many modes at attractive price
When I have decided to compare BenQ HT2050 vs Optoma HD141X I was biased about BenQ's picture quality due to its price but appeared that it has a better one, thanks primarily to darker black levels that lead to better contrast. It saves a situation in total darkness; it makes the image color quality more intense.
BenQ HT2050 PROS:
At such a reasonable price it has equally 3D and 2D pictures of high quality without any crosstalk, additionally it would be perfect to get glasses for it.
Vertical lens shift allows positioning the projector higher or lower according to the screen and still have a perfectly symmetrical picture without using a keystone control that distorts image quality, also it can throw at a relatively short distance.
I've tested it on some common games to check lag time - it's absolutely unnoticeable.
BenQ HT2050 CONS:
The back panel of the BenQ is standard for the breed, and as many higher-end units, it lacks MHL. People with legacy gear will appreciate the presence of component-video.
It happens that I watch films with subtitles exactly there the rainbow effect is the most visible.
Lamp life is much shorter than many projectors (3,500 hours), so I have tried to save its life and dimed the image. The lamp cost is more expensive in comparison to other projectors.
Optoma HD141X – a decent projector without 4K Ultra HD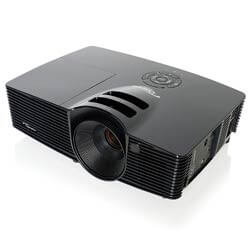 After a short testing of Optoma HD141X I've come up to the idea that it can be not only a good supplement to my TV, but it could replace it completely due to its two HDMI ports, so I have connected it to a cable box and Blu-ray player to switch between them.
Optoma HD141X PROS:
It projects well onto any flat surface, so you shouldn't buy a screen for it. I have painted a wall with a special paint that displays the image better but looks like a common white wall.
I've noticed than 3D mode doesn't influence bulb life or its warming pace it remains pretty the same, so it doesn't wear out its power.
I have easily connected my iPhone through HDMI for streaming videos without any additional adjustments.
Optoma HD141X CONS:
I have connected it to a FiOS box and used the Bright predefined mode, but videos still have posterization; shading changes rapidly but not gradual, particularly in skin tones in close-ups.
3D glasses are not included; in addition 3D works with either DLP-Link or Vesa RF glasses, but not simultaneously with both.
I use a Home theatre receiver for a better sounding because the built-in speakers are definitely not sufficient for my living room.
Have you missed something in comparison BenQ HT2050 vs Optoma HD141X?
Optoma HD141X has twice higher contrast ratio (20000:1 versus 15000:1) but BenQ HT2050 has USB (Type mini-B) and RS232 (DB-9pin). However, BenQ HT2050 lacks brightness (2200 vs 3000 lumens) in Optoma HD141X vs BenQ HT2050, the first one has less powerful Lamp type (190 vs 240 W).
If you are looking for portable and lightweight projector, Optoma HD141X is perfect for you, so you don't need to search a permanent place for it, simply pull it out when you need. Also reverse your attention on BenQ's HT2050 broad variety of mode choice for each video type: Cinema, Vivid, Bright.