BenQ W1080ST vs Optoma HD141X – equal 2D and 3D pictures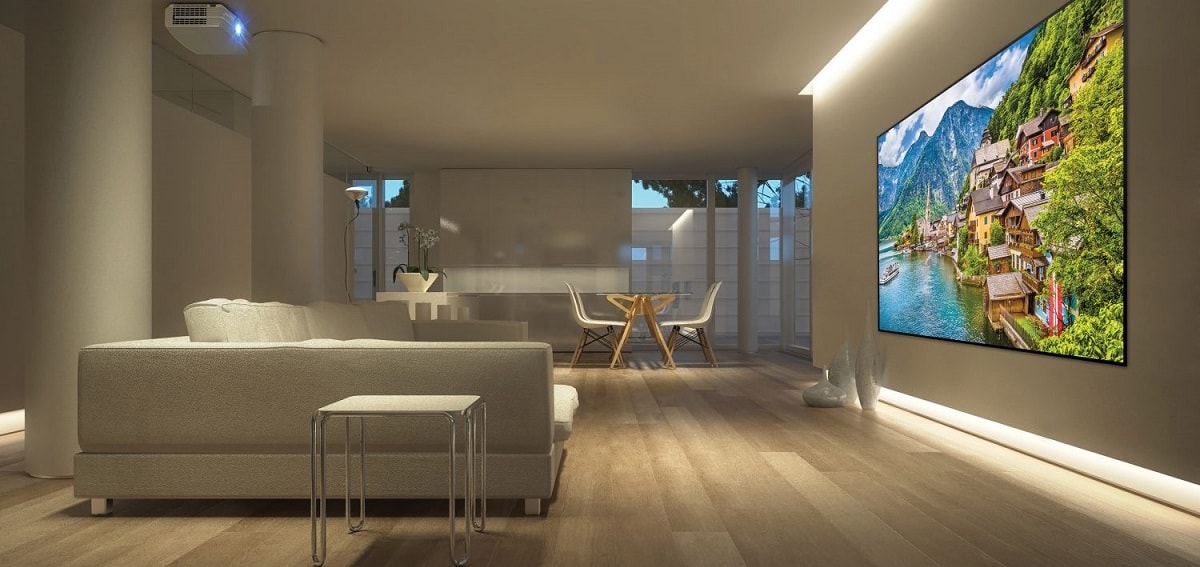 BenQ W1080ST – a projector with a bright picture but some modes flaws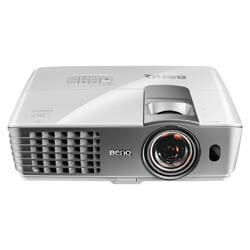 Even before actual BenQ W1080ST vs Optoma HD141X comparison, I was more inclined to give my voice to BenQ W1080ST because of Short Throw (ST in a name stands for it), what is so rare feature to deliver a big image from a much smaller distance than average projectors.
BenQ W1080ST PROS:
It's able to produce a 65-inch image from a meter distance from a wall. It's the best result that I've ever seen. It has come in handy when I decided to play and was able to place it in front of me and not sitting between a projector and a wall.
There's no sign of the fizzing noise over natural skin tones.
Also, I've mentioned that its short-throw capacity sounding is better, not even due to the speakers that are fine but for its placement; thus, the sound looks more connected with the picture than in other models.
There's a great amount of optical zoom underneath. I was astonished when discovered that it's possible to make a short-throw even shorter-throw in a minute; also, the focus ring is utterly precise for an accurate setting.
BenQ W1080ST CONS:
The BrilliantColor technology helps, but I'm still not fully satisfied with it. It can come in handy in an ambient light room, but I'd prefer to avoid using it. Looks like it causes color warmth reduction and stretches colors.
3D isn't poor, but there isn't enough images contrast and depth, at least in dark scenes.
I've noticed a touch of noise in the Normal lamp mode, but it's easy to switch it off.
Optoma HD141X – a project for a live video streaming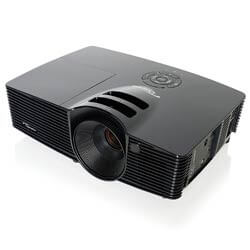 I haven't been searching for a gamers' projector when I was testing Optoma HD141X vs BenQ W1080ST, but low input lag − 33 ms (only two frames) makes Optoma HD141X a good choice for live translations because the video doesn't stutter.
Optoma HD141X PROS:
It has built-in Jack that I use for headphones or other speakers connection, so I am not bothered about looking for any adapter.
3D and 2D images are equally bright, only a hint of 3D-related motion artifacts is presented but any crosstalk.
I'm always concerned about cutting picture edges, luckily this one doesn't cut off them and also, doesn't have any shaky lines.
Optoma HD141X CONS:
It hasn't got CFI (Creative Frame Interpolation) – smooth motion. I'd appreciate this feature because I'm used to watching sports games where motion blur elimination would be appropriate.
It doesn't have lens shift and lacks horizontal keystone correction, so, I have to be concerned about finding an appropriate place for it.
It has a short zoom range. I've placed the projector on the ceiling about 10 feet away from the screen, so the zoom between the nearest and farthest setting is about 6 inches on all sides.
Are you already defined your choice between BenQ W1080ST vs Optoma HD141X?
BenQ W1080ST is less bright than Optoma HD141X (2000 versus 3000 lumens). Optoma HD141X has less powerful lamp type (190 vs 240W). In the same moment, Optoma HD141X has twice bigger contrast ratio (20000:1 vs 10000:1), while 0ST has USB (Type mini-B) and RS232 (DB-9pin).
Prior making a final choice, pay attention to Optoma's HD141X lack of a color saturation control and CFI. Also, if you're choosing a projector for a small place, note that BenQ W1080ST is capable of a decent short throw.