Time to emphasize essential Optoma HD27 vs Optoma HD141X details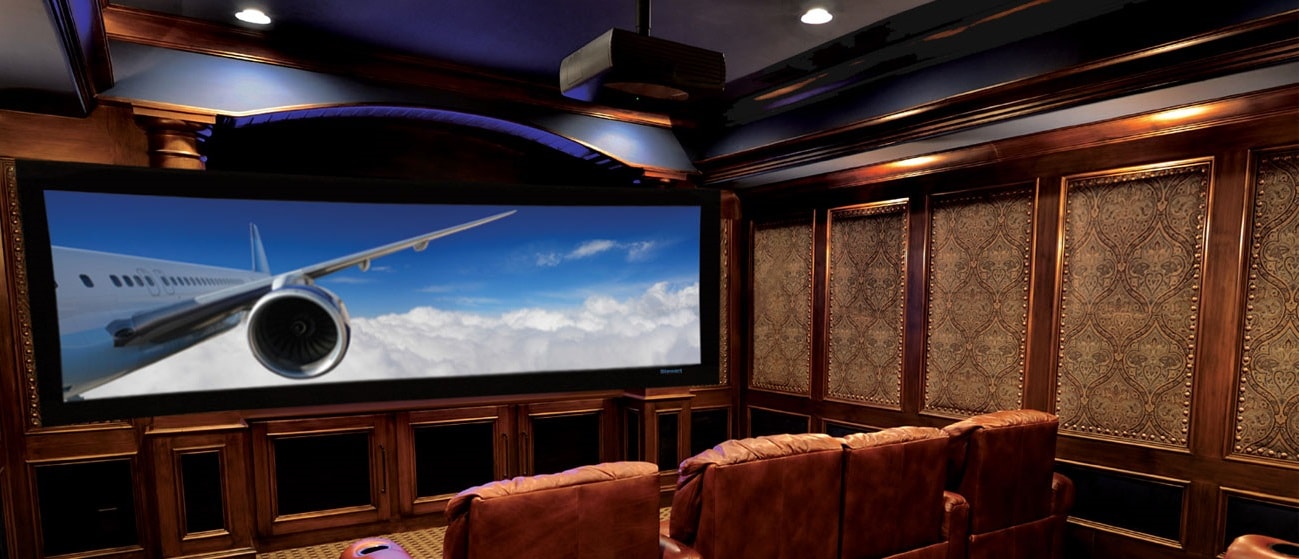 Optoma HD27 – a projector with the best 3D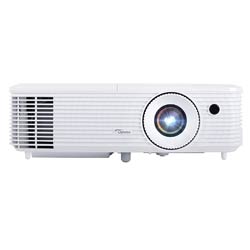 Straight away in Optoma HD141X vs Optoma HD27 opposition, I should mention one but notable inconvenience, Optoma HD27 doesn't have plenty of lens adjustment and horizontal/vertical lens shift; adjustable feet save the situation, they raise the height, while the vertical keystone corrects /-40-degree.
Optoma HD27 PROS:
The fan noise is quiet, I'd say that even quieter than a majority of other DLP projectors have.
During the gameplay, pictures are smooth and pixel-grid free; lag time isn't outstanding but is unnoticeable.
Rainbow fringing, which is a common drawback of even more pricey projectors, isn't visible even in scenes of high contrast, so it makes this one a leader by fare in an Optoma HD141X vs HD27 rivalry.
Optoma HD27 CONS:
Dark images are flat without shadow detailing; blacks look shallow, so, scenes in darkness tend to be more grayish than black.
The remote control is backlit but sensitive; when I navigate through the menu, I constantly miss necessary options in the menu. So, I get to use a manual keypad on the unit top with a full menu.
As for me, it lacks a sleep timer and set auto-off e.g. in 3 minutes it switches off being without any actions.
The more I use keystone correction in case a projector is set inappropriately according to the screen, the less detailed the image becomes.
A USB port is designed for charging devices only.
Optoma HD141X – a projector with high brightness and low weight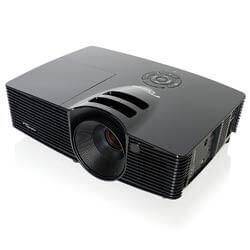 The first thing that I've paid attention to is that Optoma HD141X doesn't cut edges of an image, also it doesn't have shaky lines, so it is suitable for glancing through photos that won't be distorted.
Optoma HD141X PROS:
While switching to from 2D to 3D an image doesn't lose its brightness and sharpness, also any crosstalk doesn't appear as in many other projectors.
The remote control is backlit with bright blue LED for a few seconds once a button is pressed, which is a rarity but utterly useful in the darkness.
Also, it has a VESA port and can be adjusted to an external RF 3D signal emitter, thus DLP Link or Active 3D glasses with better picture quality are suitable.
Optoma HD141X CONS:
It reduces less brightness in Eco mode than most projectors does − around 23%.
The picture in the center is definitely bright, but the corners then look dimmer about 10%, and also, the left side isn't as bright as the right one. I don't notice it while watching videos, only on a white screen.
I've mounted it on the ceiling about 10 feet away from the wall, so the zoom between the nearest and farthest setting is 6 inches on all sides. In general, I guess that zoom is weak.
Any hesitations about Optoma HD27 vs Optoma HD141X comparison?
Optoma HD27 has more powerful brightness (3200 versus 3000 lumens). In Optoma HD27 vs Optoma HD141X comparison, Optoma HD141X has higher max working temperature (45 vs 40 oC). Optoma HD141X has lower contrast ratio (20000:1 vs 25000:1). From Optoma HD27 vs HD141X, Optoma HD27 doesn't have noise reduction, but I didn't feel it's sufficient since the picture looks clean enough.
Before choosing, note that Optoma HD141X is less economical than many other projectors because it saves less power in Eco mode. Optoma HD27 has entirely manual zoom and focus.