Optoma HD142X vs Optoma HD141X – all similarities and differences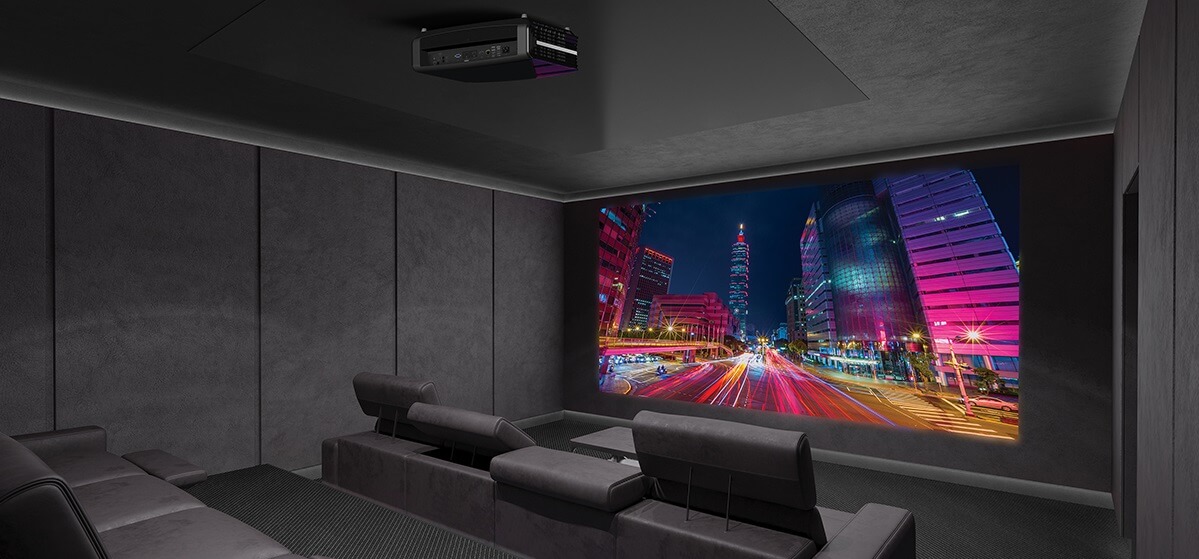 Optoma HD142X – a reasonable but not ground-breaking projector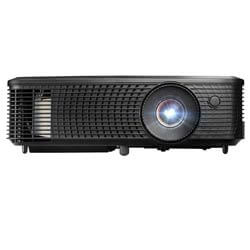 After Optoma HD141X vs Optoma HD142X comparison, I wasn't disappointed but wasn't amazed either. Optoma HD142X has a fairly good picture but also a weak 1.1X zoom. It causes less image size adjustability and makes me more conscious about its placing regarding a wall.
Optoma HD142X PROS:
It's easy to get to vertical keystone adjustment from a dedicated button on the remote control.
The remote control is backlit and fairly ergonomic, fits well in a hand. The button layout is intuitive and the dedicated buttons for keystone correction and each individual input have a nice touch.
Its fan noise is inconspicuous enough and fades from most of my awareness after a couple of minutes of engaging watching.
Optoma HD142X CONS:
Screwing legs is utterly annoying, especially when I need to tilt the projector and extend the front leg all the way because all three legs are adjustable via screws that have small threads.
Colors look accurate in landscape scenes, but without depth; also, skin looks pinkish that is distracting. The 1080p resolution makes both text and photos look sharp, but it lacks the brightness in a well-lit room.
I'm firmly sure that its brightness is far lower than it's claimed − 3000 lumens. It's not quite enough for use in a bright room. Text and graphs look a bit dull. White image areas look a bit blue, and the colors in graphs were a bit faded.
Optoma HD141X – a bright projector with a quick setup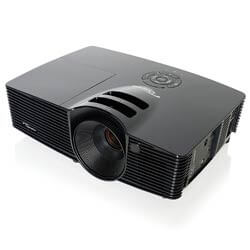 In the comparison Optoma HD142X vs Optoma HD141X it has been clear sleight away that Optoma HD141X has a weak sound system and it isn't enough for decent movie watching. Fortunately, any adapter is required to connect other speakers because it has built-in Jack for connection.
Optoma HD141X PROS:
The quality of HD 1080p graphics appeared to be better than I've expected. On PlayStation 4 games and HD videos look fantastic. In addition, the lag time is only two frames, which isn't visible at all.
It equally works with DLP Link and Active 3D glasses due to a VESA port. But not at the same time! They give even better 3D image.
Luckily, it has MHL compatibility, so I watch movies directly from my smartphone.
Optoma HD141X CONS:
As long as you don't position the projector directly over your head, you should not have any issues with fan noise.
Also, I have to take an AUX to an AUX cable to connect external speakers that have an AUX in port while the projector has only an AUDIO out port, though an AUX is a popular one.
It has a short throw that's why my room length is a problem because the zoom doesn't help much when I need to make the image smaller, so I set it closer to a wall on a chair.
Do you already have enough info about Optoma HD142X vs HD141X?
Optoma HD142X has slightly powerful lamp type (195 versus 190W), while Optoma HD141X has a higher max working temperature (45 versus 40 oC). If we need to compare flaws, Optoma HD141X has a weaker sounding. Optoma HD142X is less bright that it's claimed to be.
Consider the following before buying: in Optoma HD142X vs HD141X, HD142X has a fairly weak 1.1X zoom; HD141X gets warm after an hour of work.
Look more comparisons of these projectors to other models, not only Optoma HD141X vs HD142X, to make a right choice.