BenQ HT2050 vs Optoma GT1080Darbee customer review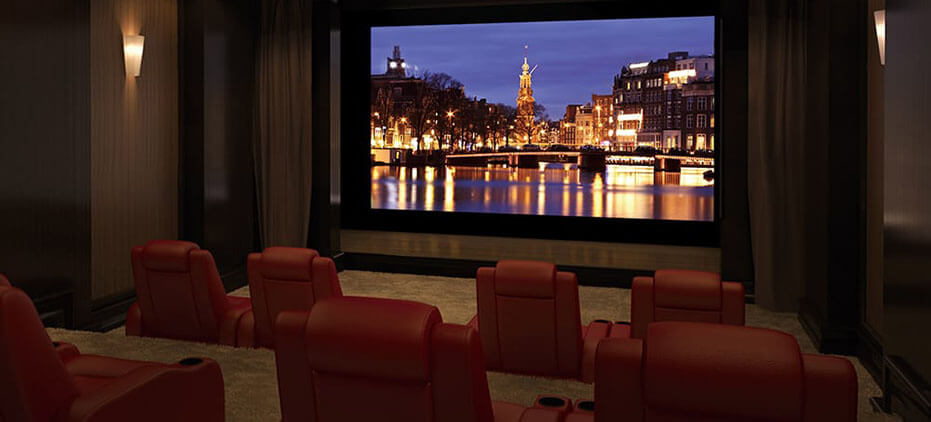 BenQ HT2050 – a high-grade home projector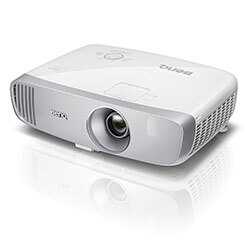 The picture is fantastic, even the black levels in darker type movies are great. We have been using it for movies, TV shows - zero lag. When sunlight hits the screen it dulls it considerably, but when I turn on the garage light I can still see a very good picture.
BenQ HT2050 PROS:
The picture quality is high – it is sharp and the colors are vivid even if in a well-lit room.
It has many modes with different color schemes to adapt to different conditions.
It is flexible in terms of installing since it has vertical keystone.
BenQ HT2050 CONS:
Changing the light bulb may cost you $250.
No frame interpolation.
It does not support the MHL system.
Optoma GT1080Darbee – a perfect option for a home theater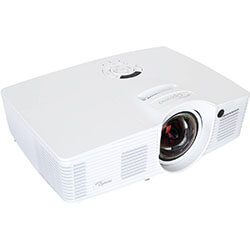 The projector has multiple modes, including one specifically for gaming. In all of the modes, the picture is super bright and crisp.
Optoma GT1080Darbee PROS:
The cooling system helps to avoid any overheating. The fan is not noisy.
The quality of the output image is high. The colors are vivid.
Optoma GT1080Darbee CONS:
The Eco mode may greatly reduce the overall quality of the image – it is dim, washed out and you get flickers.
BenQ HT2050 vs Optoma GT1080Darbee comparison chart
They have many common features. However, when we compare brightness, we will see that Optoma has 3000 lumens, while BenQ has 2200 lumens only. Optoma has a better contrast ratio – 28000:1 versus 15000:1 that BenQ has. The throw ratio range of Benq is from 1.15 to 1.5m when Optoma's range is from 1.48 to 1.62. Optoma also uses a lamp that can live longer, while some customers claimed that the BenQ's lamp died after 6-7 months of use. However, many customers criticize the Eco mode of Optoma – the picture becomes too dull, plus you get flickering.
The advantage of BenQ is its picture quality – colors are vivid and overall the image is clear. The disadvantage is that it does not have such features as MHL or frame interpolation.
The advantage of Optoma is the high brightness, while its main disadvantage is that you may have issues with focusing.
If you need to decide between Optoma GT1080Darbee vs BenQ HT2050, then consider where you are going to use it. Optoma is better for the room full of light, but its Eco mode can make the output image way too dull. BenQ is better for mid-lit rooms, but lamp replacement may cost you a lot. Do not ignore the price factor as well, BenQ is more expensive.