Well-Featured Optoma Projectors: Optoma GT1080Darbee vs Optoma HD143X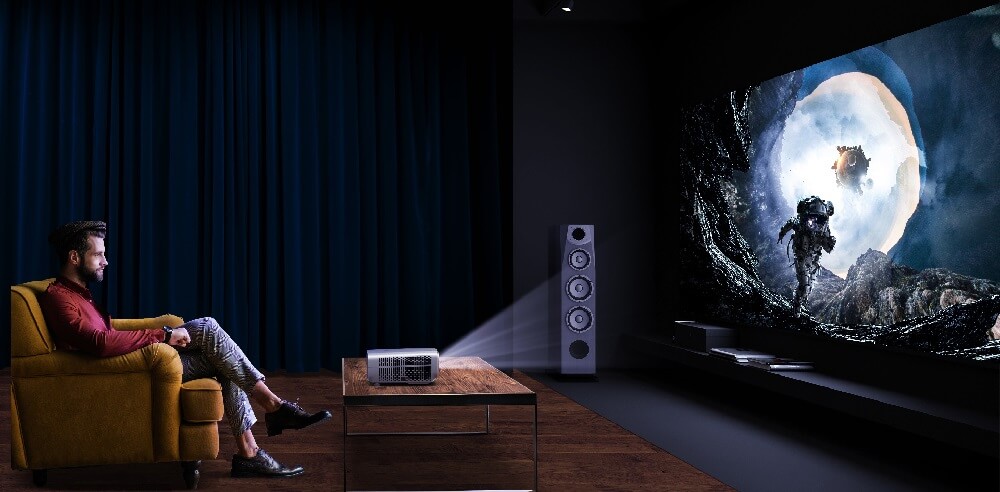 Optoma GT1080Darbee: large image projected at short distance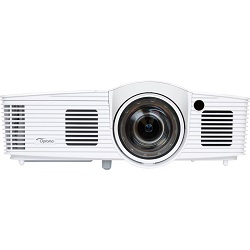 Optoma GT1080Darbee is the dream projector for every gaming fan. It amazed me with the enhanced textures and deep graphics in gaming and HD video content. I tested the projector in space limited for projection and it proved itself as good as possible: the displayed picture was clear and sharp with vivid saturated colors. Optoma GT1080Darbee provides Enhanced Gaming Mode that secures first-class device performance. Also, the projector allows connecting HDMI-compatible devices such as Google Chromecast, Amazon fire stick, or Apple TV.
Optoma GT1080Darbee PROS:
Full HD 1080p ratio powered by 3000 lumens is capable of delivering the most spectacular images.
It's equipped with the Keystone Correction /- 40 degrees vertical that enables 1920 x 1200 Maximum Resolution.
GT1080Darbee can deliver a large picture from an impressively short distance. The picture's displayed without blur or any other visible distortion.
Optoma GT1080Darbee CONS:
The device is equipped with a less powerful lamp compared with its opponent. It's also less durable in eco mode.
Optoma HD143X: projector for home theatre experience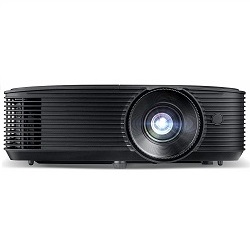 While testing Optoma HD143X projector, it made me feel like I were in the movies. Its 1080p ratio and 3000 lumens deliver truly crisp and accurate images. Picture quality amazed me greatly: the projector managed to deliver every single detail and transfer the most true-to-life colors. Optoma HD143X is an ideal device not only for movie watching but for gaming as well.
Optoma HD143X PROS:
The projector's powerful lamp will serve for many years.
The device can be easily carried from one room to another one that makes it perfect for family movies in any location.
Optoma HD143X allows connecting multiple devices like a cable box, Blu-ray player, gaming PC, or console.
Optoma HD143X CONS:
Despite the fact that zoom is flexible, it's quite limited (only 1.1 ratio).
Optoma GT1080Darbee vs HD143X: high-quality projectors with slight differences
The comparison of Optoma HD143X vs GT1080Darbee projector shows that Optoma GT1080Darbee exceeds its opponent in terms of ratio contrast (28000:1 versus 23000:1). Thus, the first one secures stunning blacks and whites and ensures highly sharp and crisp colors via REC.709 HDTV color gamut. Another great advantage of Optoma GT1080Darbee over HD143X is its powerful 20W stereo speaker that produces actually good sound, meanwhile, Optoma HD143X is equipped with 10W mono speaker. The speaker is not bad but sounds less impressively when I compare it with Optoma GT1080Darbee. Nevertheless, Optoma HD143X is still a perfect device for true lovers of movies and games. For this purpose, its inputs and outputs provide flexible connectivity. By the way, both projectors are quite compact and not heavy-weight.