Epson VS250 vs Optoma HD131Xe: which do you need?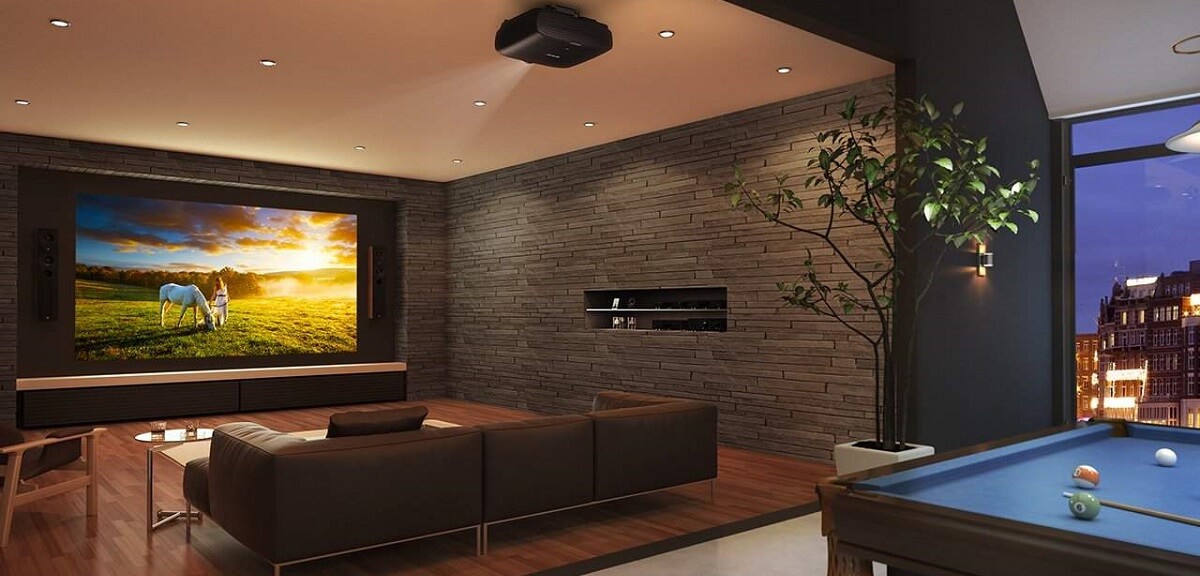 Epson VS250 – a mediocre SVGA data projector at a bargain price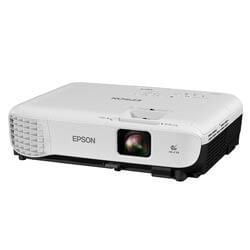 In comparison Epson VS250 vs Optoma HD131Xe, Epson VS250 definitely deserves a voice for its brightness; I've noticed that this LCD projector has an advantage in displaying colors.
Epson VS250 PROS:
It takes a second to make the picture square with an automatic vertical keystone adjustment and a slider for quick horizontal keystone adjustment.
A leg for image adjustment is super useful; I just press and hold a button, I pull the leg to the necessary height and then release the button.
Even if it isn't an ideal distance from the screen, it's easy to get the picture the appropriate size due to a wide 1-1.35 digital zoom range using buttons instead of a zoom ring.
The projector is bright enough to watch movies and play video games outdoors, the picture is absolutely visible.
Epson VS250 CONS:
I can't connect my Bluetooth speakers because it has neither Bluetooth nor Wi-Fi, in comparison to many other models, it is a great disadvantage
.
I am not used to this blueish tint in Cinema mode.
It is distracting to have lit up areas above and below the picture due to the 4:3 aspect ratio, while the 16:9 one makes widescreen movies.
Due to low SVGA resolution (800x600), text looks fuzzy; I haven't meant to take it for presentations, but subtitles look blurred.
Optoma HD131Xe – a projector that can replace a TV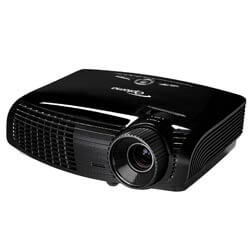 When I've decided to compare Optoma HD131Xe vs Epson VS250 I didn't expect that Optoma HD131Xe would be able to replace a TV set. Also, I was pleased to find out an auto setting from 3D to 2D. I simply save 1 preset of settings for both 2D and 3D. Once I set each, I switched back and forth between them.
Optoma HD131Xe PROS:
ECO Mode does its job perfectly – it works silently and safes a bulb, so it doesn't disturb me while watching. Bright Mode is louder but not immensely.
I have been thinking about connecting it to a dish and use it instead of TV and it completed this task without questions; it has two HDMI inputs for such staff.
I have noticed that without adjustment it focuses on top and is blurry on the bottom, so I switched it to 16:9 mode and a problem was solved.
Optoma HD131Xe CONS:
It doesn't cut but makes black margins around the image; at the beginning, I've noticed them but then I got used to.
It's limited in positioning; it requires to be mounted upside down near the ceiling because it has neither vertical nor horizontal lens shift.
It bothers greatly to change its position physically, while other models have a picture size adjust in a setup.
Is it ambiguous to choose between Optoma HD131Xe vs Epson VS250?
In order to make valid inferences, check out more of my comparison reviews.
Epson VS250 has 3LCD projection system, while Optoma HD131Xe has higher aspect ratio in comparison to Epson VS250 (16:9 versus 4:3).
In contrast, Epson VS250 doesn't have 3D, but Optoma HD131Xe has lower brightness (3200 versus 2500 lumens).
Take into consideration before buying that you can connect Epson VS250 with your laptop and a DVD player to stream videos via USB. If you pick up Optoma HD131Xe, note that it's limited in positioning, so think before you buying, where to place it.