BenQ MW526A vs Optoma HD131Xe — reliable home theater projectors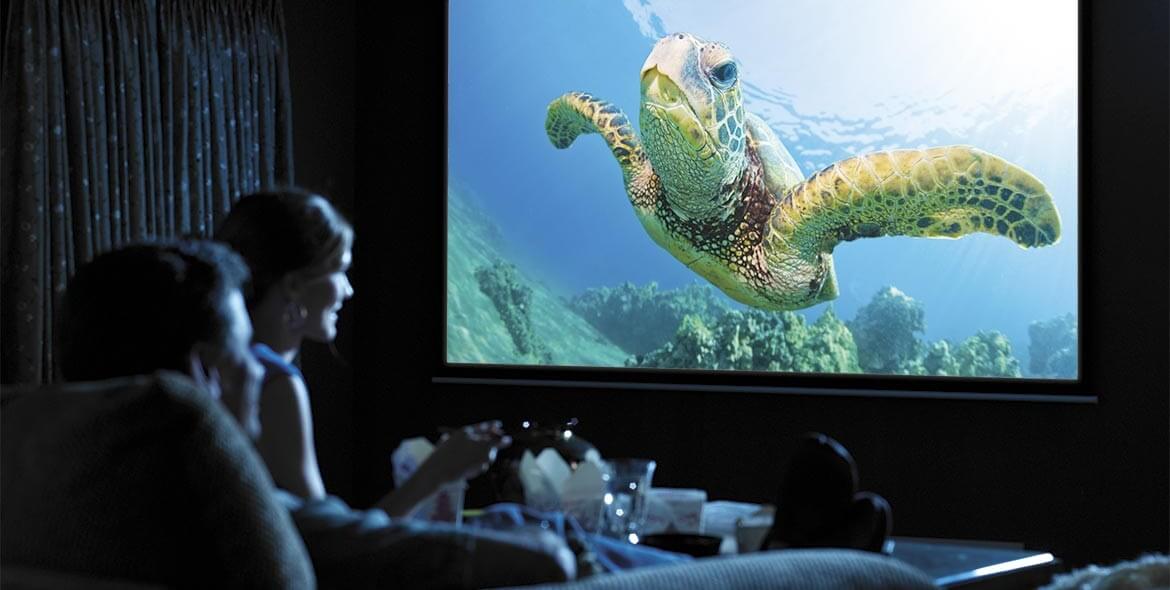 BenQ MW526A – budget large screen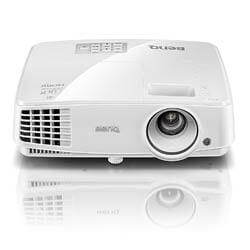 I have had a chance to compare BenQ MW526A vs Optoma HD131Xe to foster your choice of a projector. I reckon that BenQ MW526A passed a test but not with flying colors. It is pretty bright, but the sound isn't satisfying at all.
BenQ MW526A PROS:
I am pleased with setup; I simply connected it to the adaptor via HDMI port that became my usual setup. I'm streaming videos from Netflix and Youtube.
2 HDMI ports are super convenient because it is possible to connect iPad and Nintendo simultaneously.
I have been concerned about its throwing distance but at 8 feet it manages to make a 80-inch image.
BenQ MW526A CONS:
The speakers are weak, so I used an auxiliary cord and plugged my iPad into a portable stereo.
It lacks horizontal keystone correction; in case of spilt on the one side picture, I manually moved it to fit the image within the screen borders.
It quickly became dusty without a lens cap because it sucks it all in.
Optoma HD131Xe – descent picture with contrast colors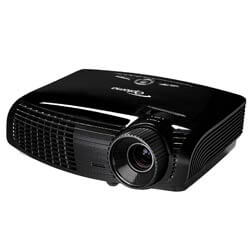 This device projected a beam forward and up, while I managed to set it directly in front of a screen, so I used the keystone adjustment to fix it and did it successfully. Also, there are black margins around the picture, but when I'm into something, I don't notice it.
Optoma HD131Xe PROS:
It's silent in ECO Mode, so it doesn't hinder us sitting beneath. Bright Mode is slightly louder but not much.
It focuses more on top and becomes blurry on the bottom. In 4:3 mode it's definitely true because of a projection angle. When I switch it to 16:9 mode an issue with a picture is fixed easily.
It has drastic dark and bright color contrast that is provided by its 18000:1 (versus BenQ's MW526A 13000:1) contrast ratio.
Optoma HD131Xe CONS:
3D causes a noticeable brightness hit, so it demands additional room lightning adjustments.
After a working hour, it requires two minutes of rest in order to cool down.
I wish it had a picture size adjust in setup because I need to change projector's position each time when we need to fit a picture's size.
Optoma HD131Xe vs BenQ MW526A final thoughts
The strongest Optoma HD131Xe point is clear, analyzing Optoma HD131Xe vs BenQ MW526A speaker power comparison – 10W versus 2W. In contrast, it's impossible to compare it to BenQ MW526A in brightness − 3300 vs 2500 lumens.
I wish BenQ's MW526A Lens Shift could be adjusted via the remote control and Optoma HD131Xe didn't get worm so quickly.
I hope my other projectors' comparisons with my impressions from their testing will be more useful than that figures in a chart.
Before the purchasing, note an impressive image size of BenQMW526A, but be ready to do something with the sound because its speakers are unusable. Quite work of Optoma HD131Xe is worth attention.