If you are thinking of ordering a drawing tablet and need some advice on which one to choose, read this article which defines main characteristics of new Huion 1060 Plus and h610Pro.
Huion 1060 Plus professional graphics tablet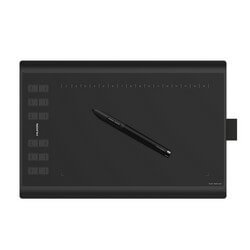 Huion 1060 is an innovative graphics drawing tablet which features a great number of short-cut express buttons and 16 hotkeys in addition, with 2000 pressure sensitivity and wide active working area. It is a great graphics board in case you are planning to use the drawing tablet without the access to the keyboard.
The device is made of hard plastic texture and slight texture in the working area. The surface gives a sense of a soft paper. Despite delicacy, it doesn't wear off under the nip of the pen.
The digital pen of a graphics tablet can be used not only as a drawing tool, but also as a wireless mouse for a PC. Moreover, after charging the pen, within one hour you can enjoy 800 hours of continuous work. And lightweight and a refined body make the work more comfortable and enjoyable.
The main goal for the tablet is a sector of serious artists as well as designers, but like in any product have its advantages and disadvantages.
Pros of Huion 1060 Plus
has 12 express key buttons, that is more than in common graphics tablets, and even greater number of hotkeys above all;
works with a rechargeable pen which doesn't have a battery;
vast an active working area.
Cons of Huion 1060 Plus
the user manual is short and doesn't show all the abilities of the tablet.
Find out more about Huion h610 Pro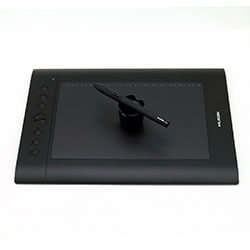 The tablet features 10 inches by 6 inches of plain surface area. There are physical short-cut buttons and soft key buttons as well which you have to activate using a special drawing pen. The pen is battery-powered and charged from the back. In order to use the tablet, connect it to your computer with the USB-cable.
The graphics board h610 Pro features great standard of performance. It is very comfortable to work on. The surface area has a soft cover, so the nip of the pen glides very smoothly on it.
With digital pen Huion you can draw with left and right hand. The pen can replace the mouse, which can be very convenient. Huion H610 PRO - professional graphics tablet for drawing. Works with various software, including Photoshop, Illustrator (Adobe package), CorelDraw and other programs from different manufacturers.
And now we can talk about the multitouch feature, which is a very important feature of a drawing tablet, so here Huion H610 Pro is leading with multitouch support. As we all know Multitouch is very convenient so we can use that with Huion H610 Pro.
Pros of Huion H610 Pro
the wide working area which allows artists to express their ideas freely;
plain surface and comfortable design;
leading multitouch support that makes the use of the tablet convenient.
Cons of Huion H610 Pro
with USB-cable needed in order to use the board, so no wireless option is suggested;
the pen works on the battery;
some issues might come up if the tablet is plugged in before driver installation.
Huion h610 pro vs 1060 plus. What is the difference?
The main differences lie in the design. There is a difference in visual design of the graphics drawing tablet. Huion 610 PRO has a line that divides the buttons and the drawing area, while in Plus the button area blends into the whole covering. Among the main differences we find the number of short-cut buttons. With the Plus, there are 12 physical short-cut buttons, with the Pro there are only 8. The price difference is not too much. Huion 1060 Plus is more expensive but not by much.
As we go through the specifications, we can say that Huion 1060plus is an upgrade features wise as we get 8gb MicroSD Card slot, so it also gives you an option to store your files. So when we are working on any drawing projects, we don't have to worry about storage, as it comes with 8GB file storage.
Then comes the part operating system compatibility, both support MAC and Windows operating system while Huion 1060 plus also support Windows 8.1 too which is a slight change when it comes to operating system support, among these two devices.
In the terms of connectivity Huion 1060 Plus have USB connectivity while Huion H610 Pro comes with Micro USB connectivity. As we know most of the devices now support Micro USB feature this also gives one extra point too, Huion H610 Pro is a great deal.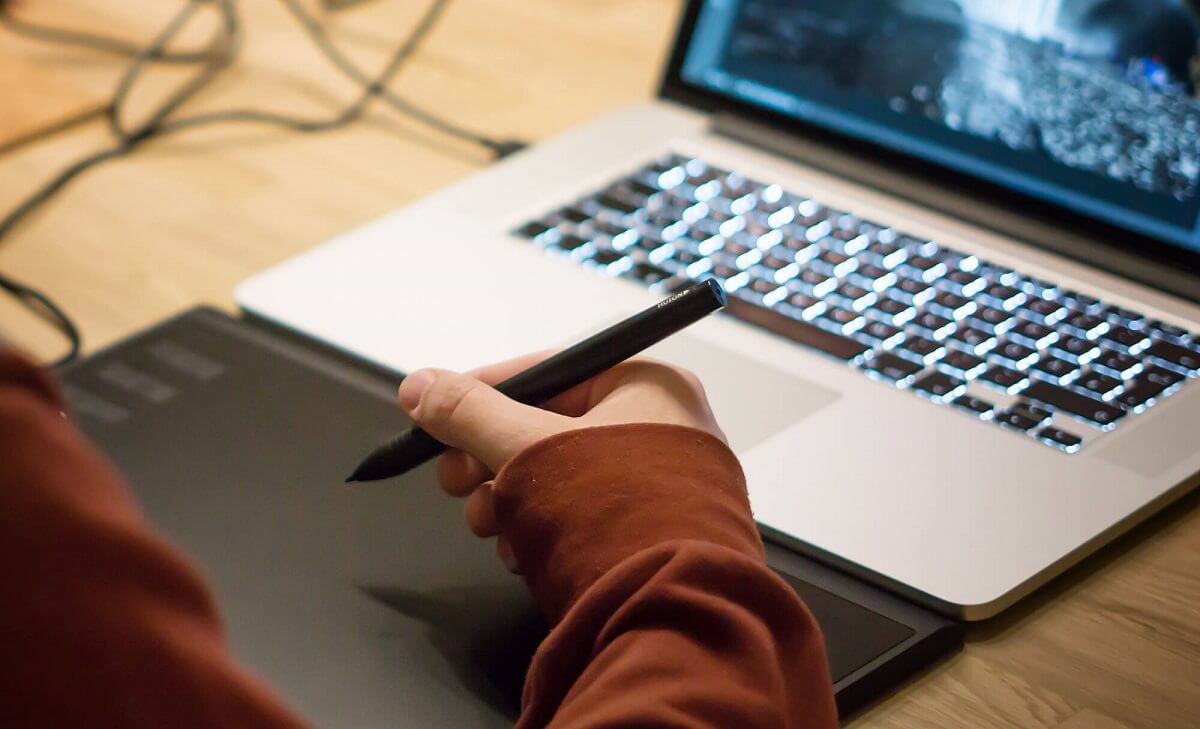 Huion h610 vs 1060. Make your choice!
Overall we can say both devices are good, but due to some amazing features that Huion 1060 Plus offers that is the best buy among these two drawing tablets. In the terms of functionality, we find Huion 1060 plus more reliable. But if you want to save some money, you can also go for Huion H610 Pro too as it comes with two advanced benefits of Multitouch and Micro USB Supports.