BenQ W1070 vs Epson Home Cinema 3020 essential points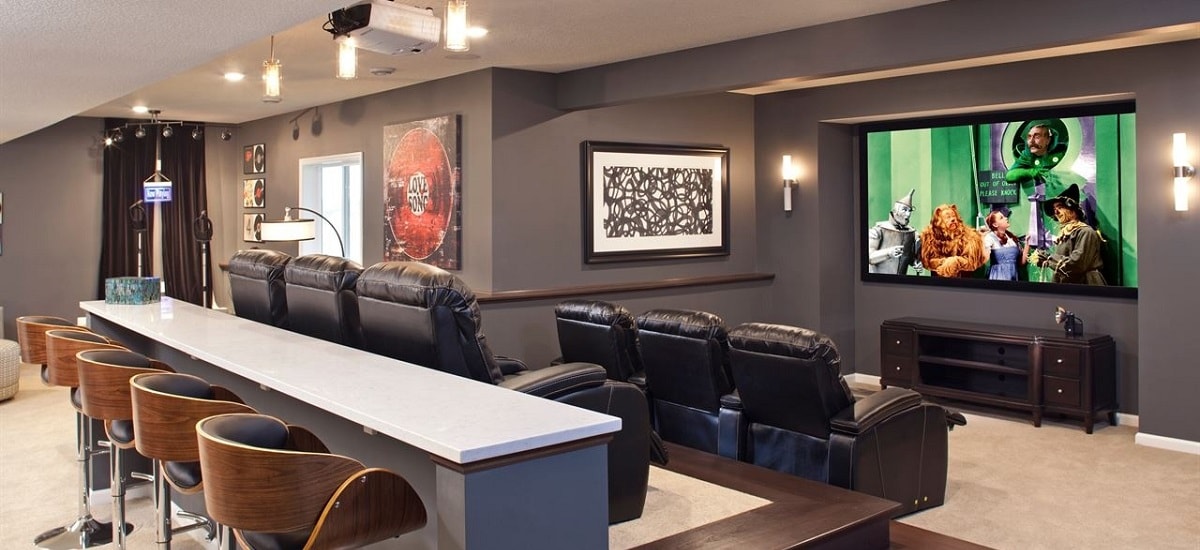 BenQ W1070 – natural skin tones and no bluish hue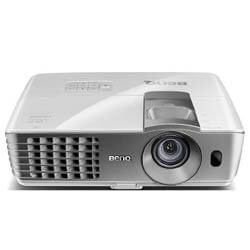 Not so long ago I've conducted BenQ W1070 vs Epson 3020 testing and noticed that BenQ's W1070 picture looked noisy in addition to a very limited optical zoom and light leakage from the front.
BenQ W1070 PROS:
I couldn't but mention its proper grayscale and a full CMS to individually tune both primary and secondary colors.
A new Wireless Full HD Kit streams uncompressed 1080p 2D and 3D from my laptop to the projector wirelessly throughout 30 meters.
There are front and back adjustments for imperfect mounting level compensation.
BenQ W1070 CONS:
It has two HDMI ports for Blu-ray or AV receivers but I've been surprised that the color and tint settings don't work while an HDMI source is in use. I haven't seen this in other projectors before.
Only front foot and a rear one − it's not convenient, having both rear adjustable would be better for me and simplify the table setup that annoys me.
Black level is good but not deep, I don't consider that pictures look like with ultra high contrast projectors.
Epson Home Cinema 3020 – a wallet-friendly but color inaccurate project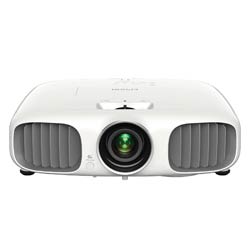 While Epson Home Cinema 3020 testing I've faced not so prominent gamma palette in comparison to BenQ's W107 one, which is also cheaper; in addition, because of black level enhancement the iris motor becomes louder. However, it's not complicated in usage and offers a lot of adjustments.
Epson Home Cinema 3020 PROS:
I've been pleasantly surprised that it doesn't have any extra judder by Blu-ray discs and is rock-solid.
Except for USB (Type mini-B), it has a decent range of inputs including two HDMI ports, AV jacks, and a VGA adapter; also, a USB port for firmware updates is included, so I don't choose what device to connect.
It performs 3D without any crosstalk even in the highly contrasting images; furthermore, the glasses' filters add favorably to the black levels. By far it's the brightest 3D projector that I've tested in this price range.
Epson Home Cinema 3020 CONS:
In has the red saturation, especially it's noticeable on a face close-up; also, there are some disadvantages of shadow areas where greenish discoloration is presented there but is absent on other projectors. In addition, e.g. the grass lawn looks yellow. Black areas are also blue instead of black.
The motion resolution is average, so not many details in moving images are visible at 320 lines of resolution.
I confirm that it has various configurations, although it lacks lens shift – one of the crucial features.
The loose control buttons resonate and add the noise.
Results of BenQ W1070 vs Epson Home Cinema 3020 close look
Let's look at good features of Epson Home Cinema 3020 vs BenQ W1070: Epson Home Cinema 3020 is brighter for 300 lumens. In contrast, BenQ W1070 has more powerful Lamp type for 10W.
Speaking about flaws, Epson Home Cinema 3020 doesn't have Type mini-B USB, while BenQ W1070 has four time less powerful contrast ratio.
Before making a choice, note that the vertical image shift can be achieved only via a flabby screw on the BenQ's W1070 top; while Epson Home Cinema 3020 includes two pairs of shutter 3D glasses that are connected with the projector via RF. If this Epson Home Cinema 3020 vs BenQ W1070 comparison and a chart are efficient for you, click on my other reviews.