Huion H610 vs Wacom Bamboo – choose a creative tool

Huion H610 – nice tablet with a good touch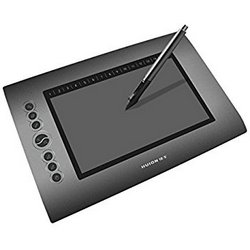 Having searched for a long time for the best graphics tablet, I decided to compare two devices Wacom Bamboo vs Huion H610. Huion H610 has a great sensitivity for a professional work. It connects with PC via USB cable and is available both for left and right-handed users. Huion H610 is compatible with MacOS 10.8.0 and later and Windows 7, 8, 8.1, 10 and above. The net weight of the device is only 595g!
Huion H610 PROS:
It works great with Autodesk Sketchbook that I need for a work.
The quick support is available at any time.
Huion H610 CONS:
Drivers are difficult to update. I had to reinstall the drivers multiple times as they were crashed two or three times.
The port where the USB goes in was broken.
Wacom Bamboo – what I am looking for?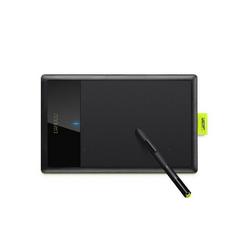 The next device I fall in love at once is Wacom Bamboo. This graphics tablet has a great improvement to the original surface. It feels amazing to draw on. The hard surface of the device allows nibs to work longer. The device comes with Adobe Photoshop Elements 8. Wacom Bamboo features a multi-touch input. It allows zooming, navigating, and scrolling through albums just using the familiar gestures of a mobile device.
Wacom Bamboo PROS:
It is very light and portable.
The buttons on the tablet are very convenient for mapping various art studio keys.
Wacom Bamboo CONS:
The included USB cord is less than 24 inches. I have to buy an extra one because it's too short for me.
I find it really difficult to install both with Windows 8 and Mac. The program didn't work even when the drivers were downloaded from the website.
Wacom Bamboo or Huion H610 – how to escape problems
In order to make a right purchase Huion H610 or Wacom Bamboo, I would make a short comparison chart that could help you choose one device versus another. Huion H610 has a greater reed speed 233pps in comparison to Wacom Bamboo that is only 133pps.
Wacom Bamboo has smaller size and doesn't take too much place, but Huion H610 is bigger. So, the portability option by Huion H610 is absent. Wacom Bamboo has no pen holder that I find a real disadvantage. This one Huion H610 has.
I recommend you to pay attention to such features as programmable Express Keys, resolution and pressure sensitivity by making the final decision.