Logitech CC3000e Conference Cam: The Ideal Connectivity Camera With Full HD Footage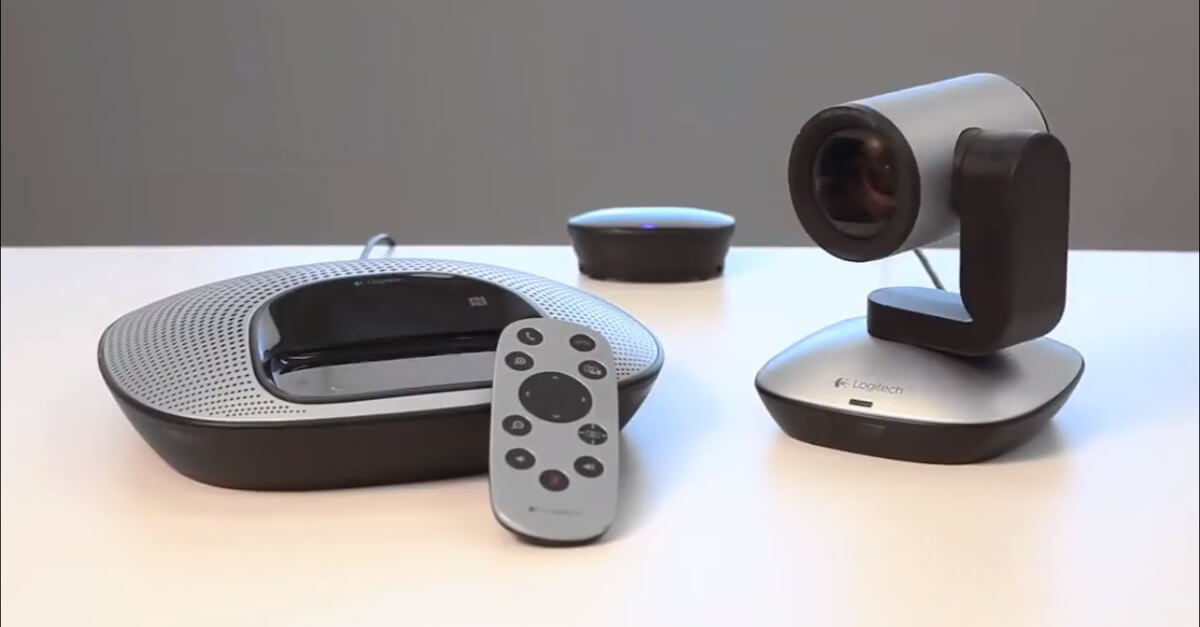 The Logitech CC3000e conference cam is one of the most suitable cameras for video conferences. This camera is highly sought after because of its awesome video and audio capability.
Though nothing beats the experience of attending a conference or event in person, this camera is the closest you can get to being physically present. The camera captures audible noise-free audio, ensuring you hear every bit of sound from your recording.
The numerous Logitech conference cam CC3000e reviews from satisfied customers show how good the camera is for capturing conferences. Below are the capabilities I observed that the camera is one of the most outstanding cameras.
Video Production
The Logitech CC3000e conference cam shoots at an impressive 1080p full HD resolution at 30 frames per second. You are assured of high-quality videos with less digital noise or graining and stutters in your video when you shoot with this camera. The device's video quality is exceptional due to its software's high contrast and color balance. And as far as hardware is concerned, the camera can cover a large area thanks to its 90-degree field of view and comprehensive pan and tilt.
The Logitech camera maintains video clarity even when you max out its 10x optical zoom. It supports H.264 SVC video compression. The scalable video coding capability of the Logitech CC3000e hub allows it to transmit files in low bandwidth.
The H.264 compression enables streaming across multiple platforms from a single file. Though the compression capability of the camera is fantastic, I would have preferred for the camera to have the H.265 compression since it is more modern and offers better compression.
Connection types
The Logitech conference cam CC3000e offers excellent connectivity features. The camera allows USB and Bluetooth to connect to your mobile device and computer. It is compatible with WebEx, Vidyo, Skype, and Microsoft Lync.
You can connect it to your smartphone, Mac, and Windows devices. The Logitech CC3000e PTZ USB camera comes with a 16 feet Mini-DIN cord, which is suitable for connecting the camera to the speakerphone, and a 10-feet USB 2.0 cable, which powers the camera and links it to your devices.
I don't find the Bluetooth and USB connection of the Logitech camera suitable. IP cameras connecting via WiFi and PoE cables are most appropriate.
Setup
The Logitech CC3000e weighs 1.3 Ibs and has a dimension of 5.1 x 5.9 x 5.1 inches. The lightweight makes the camera easy to install.
You don't have to be tech-savvy to operate or set up the camera. After placing it in your preferred spot, setting it up is straightforward — you just have to plug and play.
Conclusion
The Logitech camera is one of the most suitable cameras for live streaming. It shoots in full HD, has clear audio, pans, tilts, and zooms smoothly, and has multiple connectivity options to ensure you transmit data from your device to the audience's screens. But apart from these features and its impressive shooting range, I don't consider some other features exceptional.
For instance, the camera uses the H.264 instead of the latest H.265. Also, it does not have IP functionality. However, if you use this camera, you are assured of quality video coverage.