Huion Inspiroy H950P: Drawing Tablet With Battery-Free Stylus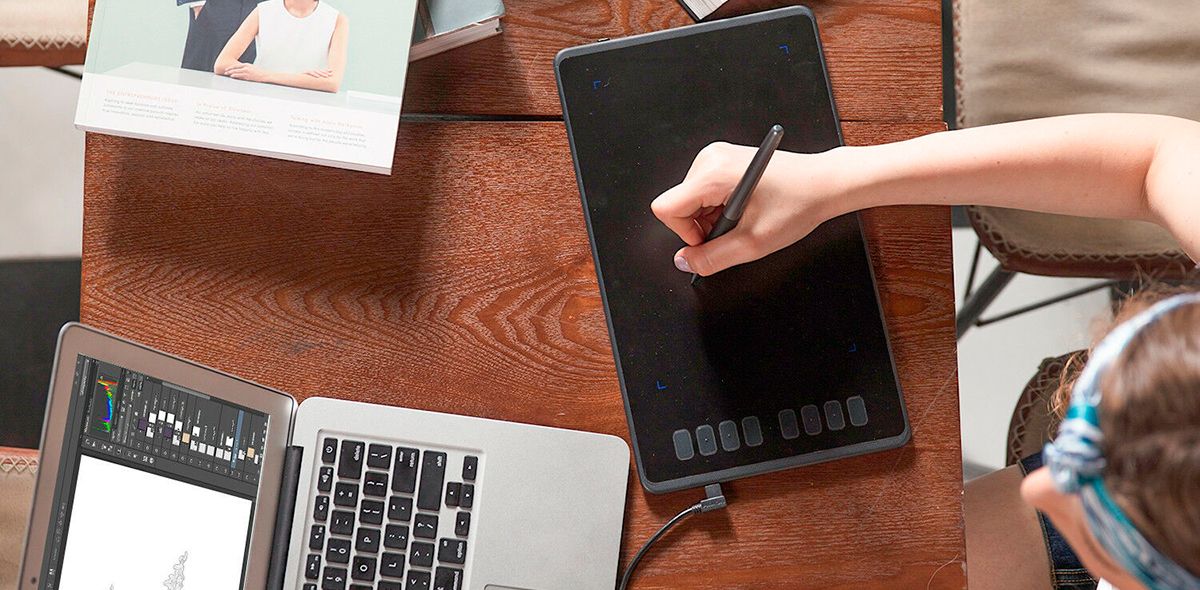 The Huion Inspiroy H950P is a budget-friendly drawing tablet that has a lot of features that will be useful for both beginner and experienced artists, photographers, designers, etc. For example, it can be connected to your phone, features an advanced control system, and can be used along with numerous tutoring software.
Setup
The setup requires only two simple steps: connect the tablet to your computer/laptop (it's compatible with Windows 7, 8, 10 and macOS 10.11) and install the Huion H950P driver, downloaded from Huion's official website.
Features
The tablet is Android-friendly, so you can connect it to Android-based smartphone (except for Samsung smartphones that are not from the Note series). Note that the table supports only Android 6.0 version and above (unfortunately, the iPhone and iPad are not supported by the Huion H950P). However, the connection can be performed only with the help of the OTG connector which, for some reason, isn't included in the package and must be purchased separately.
The control over the Inspiroy H950P is based on the Tilt Control system which provides an improved pressure detection, lets you set the pen pressure on one of 8192 levels, and allows for accurate cursor positioning at different angles. Generally, the Tilt Control system is aimed to take you closer to the feeling of real painting on the paper.
In terms of control, it also should be noted that there is a press key lock function. Besides, its 233 PPS response rate helps ensure a lag-free drawing process, and 5080 LPI resolution provides a high level of line and color accuracy.
The pen has no battery, and, accordingly, doesn't need to be charged. It's also able to offer a 60° tilting function and goes with 8 different pen nibs.
If you choose the H950P as your first drawing tablet, it's ready to meet your needs, offering a lot of opportunities for teaching and working. It allows working with such programs as PowerPoint, Word, OneNote, and many others.
Design
When you look at the Huion Inspiroy H950P graphics drawing tablet, it becomes clear that the manufacturer conceived the design of this device as modern and convenient for frequent transportations. It's almost bezel-free, has stylish round corners, and is only 0.3-inch thick. The active area is 8.7 x 5.4 inches. The tablet weighs a bit more than one pound. This way, it can be easily carried around in a provided carrying bag. The drawing surface has a smooth, paper-like texture.
On the right side of the device, you can find 8 express buttons which can be customized in accordance with your needs. This means that all of your the most frequently used apps will always be in quick access.
Turn the unit on the opposite side and you will see 4 anti-slip mats on every corner. They allow putting the tablet on any surface without worrying that it may drop or slide while you are working.
Conclusion
As this Huion H950P review shows, this tablet is endowed with all the essential features, has an advanced controlling system, and high response rate that will save both your time and nerves during the drawing process. Its compatibility with a lot of drawing software will make editing, drawing, and teaching as simple and quick as possible.